HCI - Health Care Informed
Digital Transformation
Streamlining, improving and transforming healthcare quality and safety
Since 2005, HCI (Health Care Informed) has been transforming quality, patient safety and regulatory compliance through professional services and digital transformation.
They have worked with over 600 organisations around the world in both public and private sectors and continue to grow.
HCI's Transformation Journey
Designing a User Experience for Multiple Audiences

Proactive Design + Marketing and the HCI team worked closely together to redefine the messaging and focus of the business, with the growing importance of the digital transformation side of the company. Strategic workshops and customer research allowed us to establish a strong value proposition and informed design guidelines. Competitor research and a digital audit further demonstrated the best site structure for the new HCI website.

As part of the brand transformation journey, it was agreed that a major redesign of the website would be needed, in particular to give equal focus to both the digital transformation and professional services side of the business from the home page onwards. The updated website design is simple and easy to navigate, providing access to a wide range of online content including articles, webinars and podcasts.
The Proactive design team carefully created a new, more contemporary colour palette, which showcased HCI as a leader of healthcare quality and patient safety. This was reflected across various aspects of the company's online and offline profile, including stationery, social media, conference stand and web design.

In conjunction with the design changes and rebranding guidelines, there was an emphasis on creating consistent, clear messaging. This was further communicated through branded social media graphics and accompanying content to accord with the updated colour palette.
Proactive Design + Marketing's work on this project has resulted in clearer, stronger branding for HCI across multiple channels – online and offline. The logo, visuals and messaging are consistent, recognisable and memorable. The website has a simple, contemporary design making it easier to navigate and to access digital resources.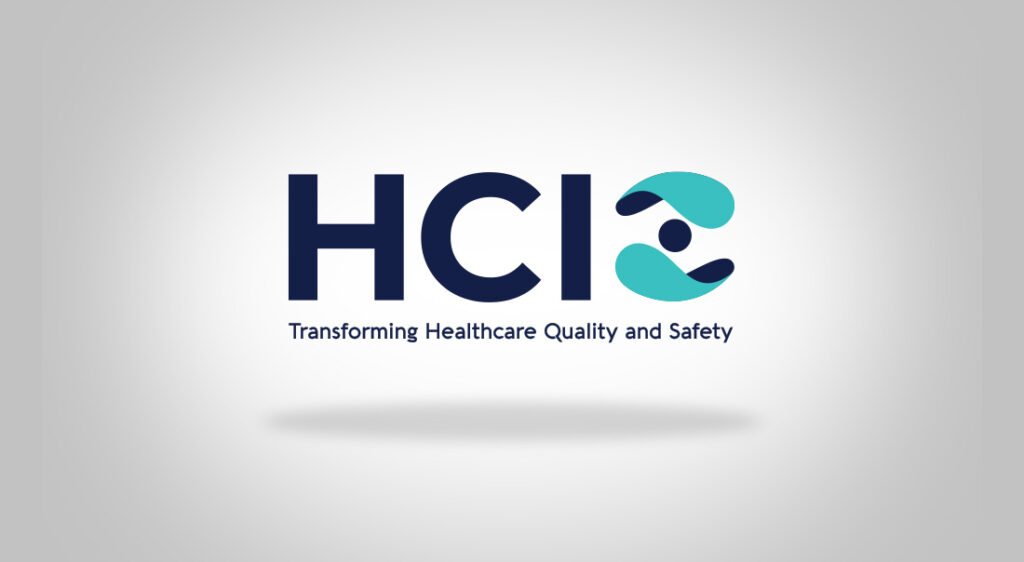 Rebranding and Logo Creation
The rebranding uses modern colours with an updated and visually pleasing design, which is reflected across all online (web, email, social) and offline (stationery, conference stands) channels.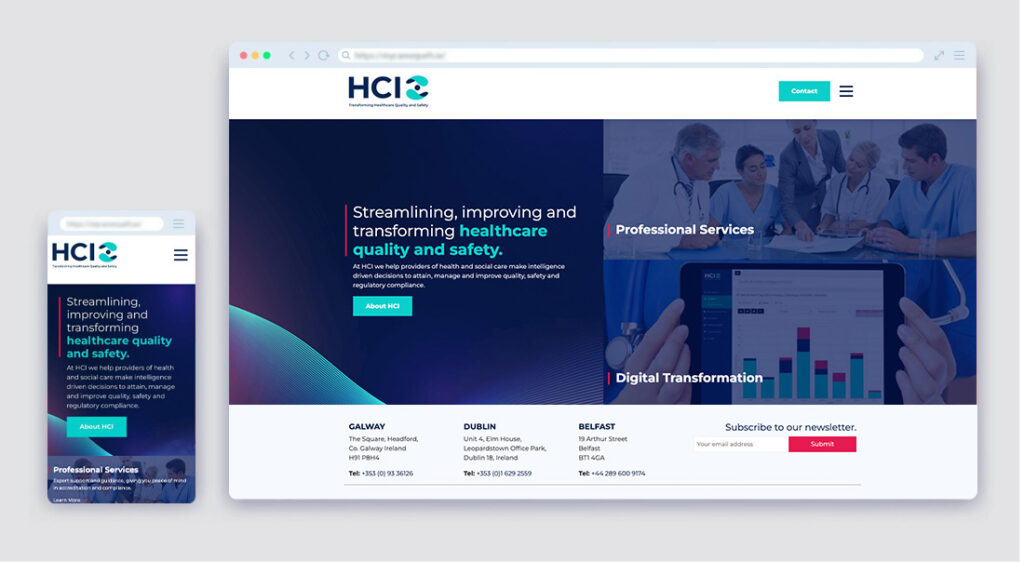 Website Redesign and Development
A clean user interface with easily navigable channels is vital for the HCI website. Responsive to all devices, the design uses the contemporary palette colours and showcases the 'Professional Services' side of the business as well as the 'Digital Transformation' aspect.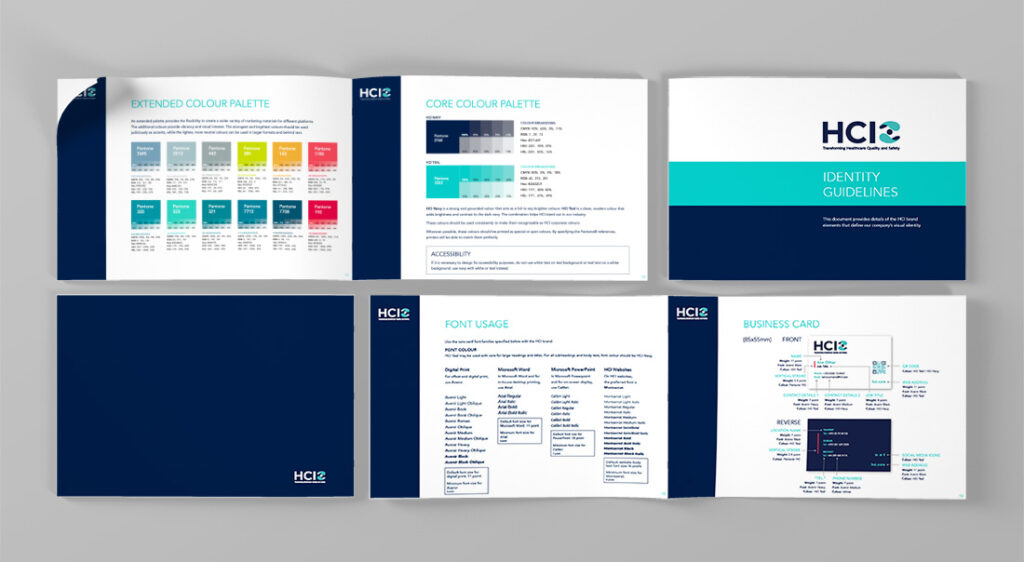 Reimagined Colour Palette
A new, 'fresher' colour palette helps to illustrate HCI as a progressive leader of healthcare quality and patient safety. The designs used were carefully selected following close engagement on brand design between HCI and Proactive.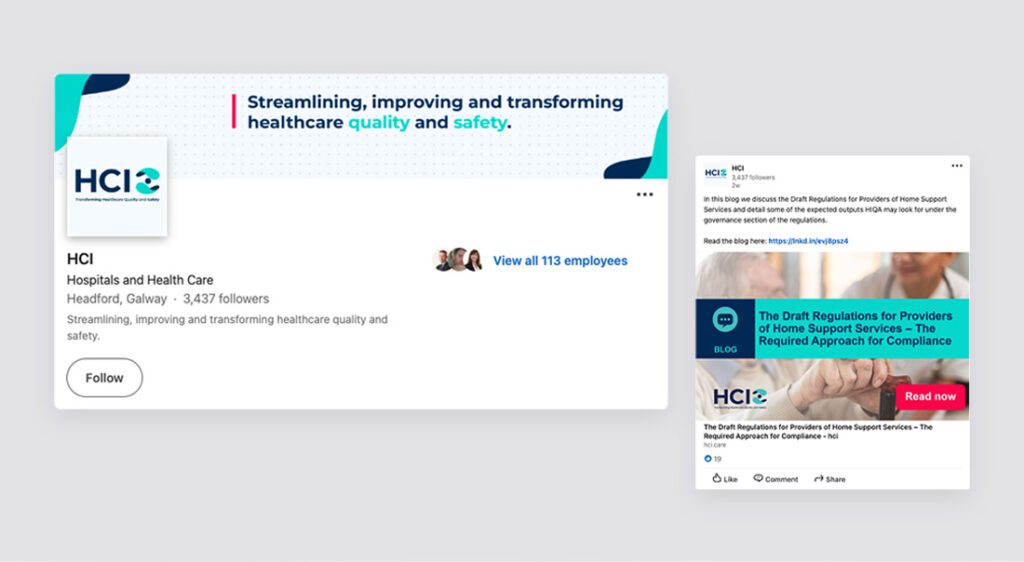 Social Media and Communication
Proactive's digital team deployed the new styles and designs on social channels and email signature. Templates were designed to allow consistent, engaging and appealing messaging.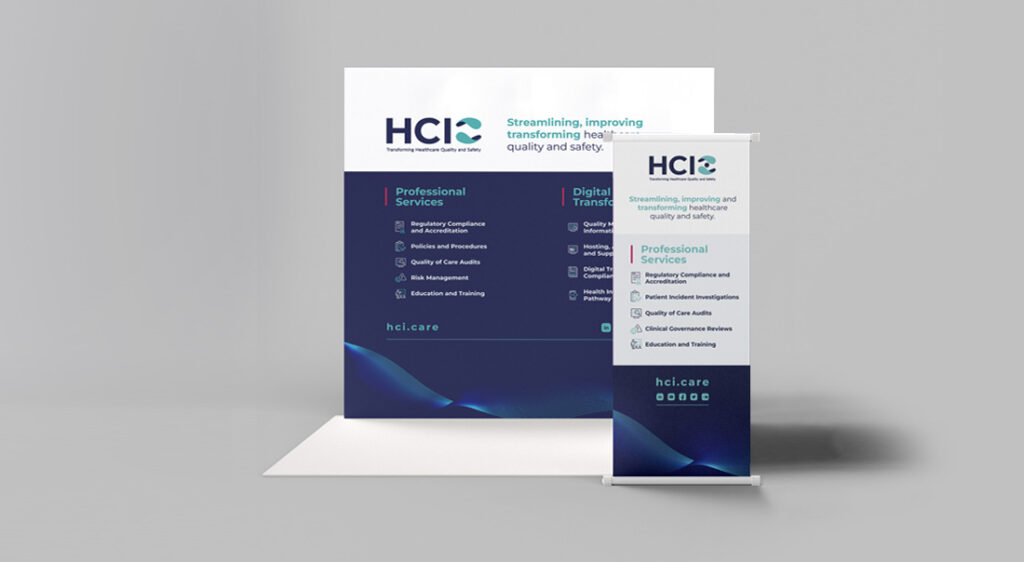 Updated Marketing Materials
A fresh new look at conferences and shows helps showcase the new brand and positions HCI as a progressive and professional partner for the health and social care industry. Features and benefits are clearly displayed on clear and attractive backdrops.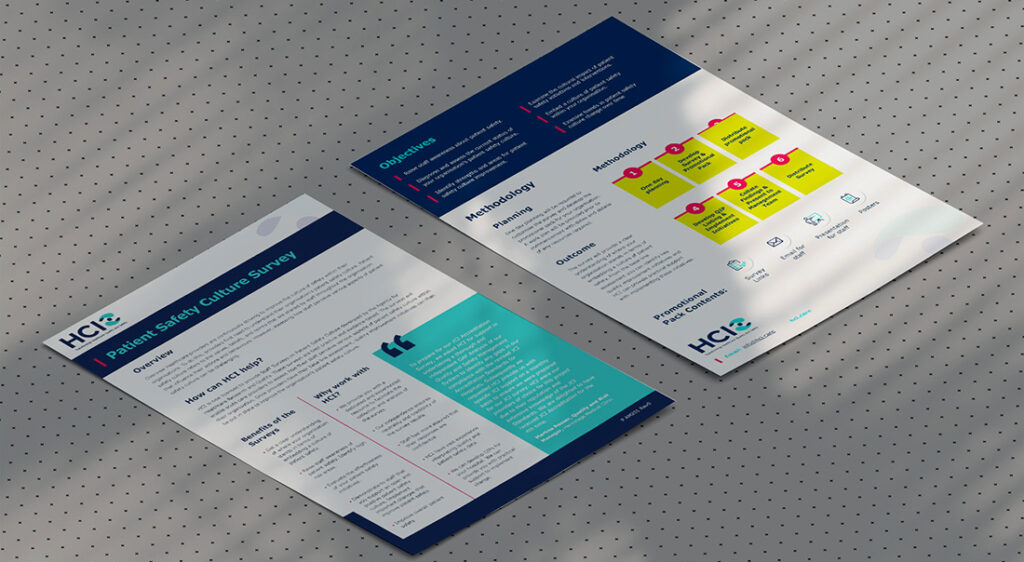 Customised Document Templates
Templates for reports and brochures allow HCI to amend content in-house, according to the topics being covered. The vibrant new colour palette gives a sense of interest and engages the reader.