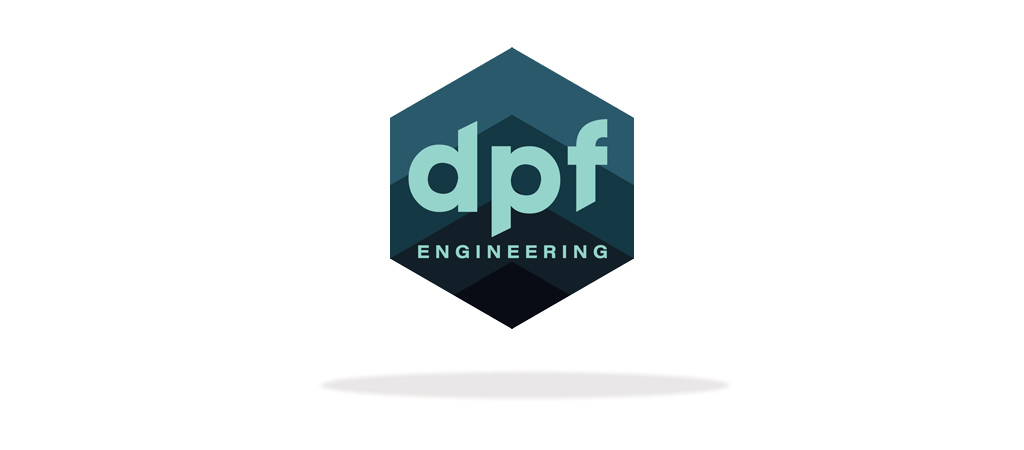 The Client – DPF Engineering
DPF Engineering is a Carlow based precision engineering company who work within the highly regulated sectors of Medtech, Aerospace and High-Tech. DPF was founded in 2010 by Seamus Lancaster, a toolmaker and CNC programmer who spotted an opportunity within the industry.
After purchasing the company's first CNC Milling machine, Seamus then set about hiring a team of highly skilled professionals to help grow the business to the quality-focused engineering solutions company that it is today. In just over 10 years, DPF Engineering has gone from humble beginnings to an Enterprise Ireland backed organisation working with renowned global companies.
Project Overview
DPF are standard setters within the engineering industry. They are very focused on quality, innovation, forward-thinking and ambition. Continuously investing in their people, processes and manufacturing technology has helped DPF succeed, ensuring they have the ability to evolve and adapt to business and industry needs.
The project included:
A Strategic Workshop
Competitor Analysis
Surveys of Existing Customers & the DPF Team
Concept Development, Design & Implementation of a new DPF Brand Identity.
Branding Strategy & Guidelines Development
Video & Content Creation
Website UX, Design & Development
Internal Communications Development
Interior & Exterior Branding
Marketing Materials – Clothing, Stationery, Business Cards PowerPoint, Email Signatures, Letterheads etc.
Digital Marketing Activities – Social Media, SEO, Email Newsletters
Project Background
DPF is an Irish-owned and operated business with over 10 years of experience in delivering high-quality engineering solutions to global customers. The company has a strong reputation within the industry for delivering exceptional service levels and quality products for highly regulated industries. The company's level of knowledge and expertise is also a factor in their continued growth, especially from repeat customers. 
DPF approached Proactive looking for support with digital marketing and core messaging development as part of an Enterprise Ireland backed e-marketing campaign. The DPF management team had identified a need to develop a comprehensive messaging strategy for internal and external communications to be rolled out through their website and digital platforms.
Strategic Workshop
As DPF compete against international brands, they needed their branding to stand out but remain true to what makes the company unique. Proactive was engaged to review the DPF website and messaging, and as part of the process a Strategic Workshop was conducted to identify the following:
Who DPF are selling to 

What they want from DPF 

Why DPF should be their preferred supplier

How to present it 
Internal Communications Campaign
A very visual internal communications campaign was developed to ensure that the whole team were aligned in advance of the rebrand. The slogan Team Up : Rise Up was used to encourage feedback and participation from the team at all levels. Everyone, including the management team, took part in a one-to-one interview conducted by Proactive Design + Marketing.
These interviews explored what DPF stands for now and what the vision for the future should be. The results of the individual interviews and the larger focus groups highlighted a host of new initiatives to further improve quality and build a stronger foundation for the imminent growth of the company as the aviation industry returns to full capacity.

Messaging & Concept Development
A full brand review and competitor audit helped to establish an awareness of DPF's online presence and appearance in terms of logo, messaging and web design. In line with this, customer research was conducted to gain feedback on DPF and to identify any areas of concern or business opportunities. 
Proactive was then able to design a strong visual core graphic with tag lines and elevator statements for each part of the business.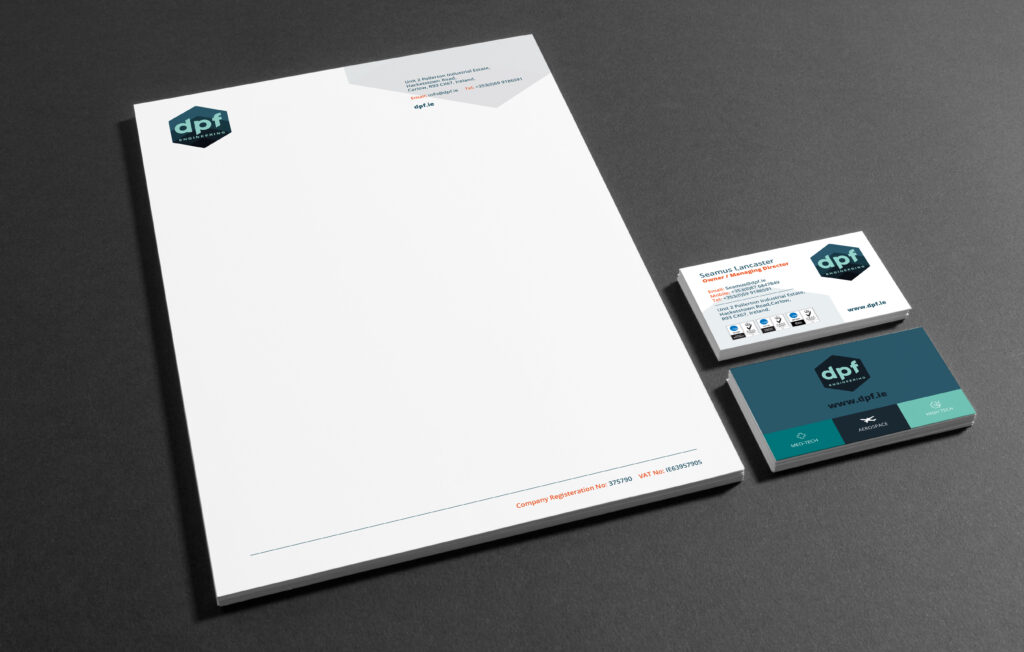 Website Development
Following on from the rebranding process,  a UX review and SEO audit, gave the website direction. 
The principle elements of the brief included the following: 
Customer journeys from landing page to conversion 

Adding new content and imagery

Update site to include key messaging and graphics

Add customer email acquisition tools

Syncing relevant data collection tools to the site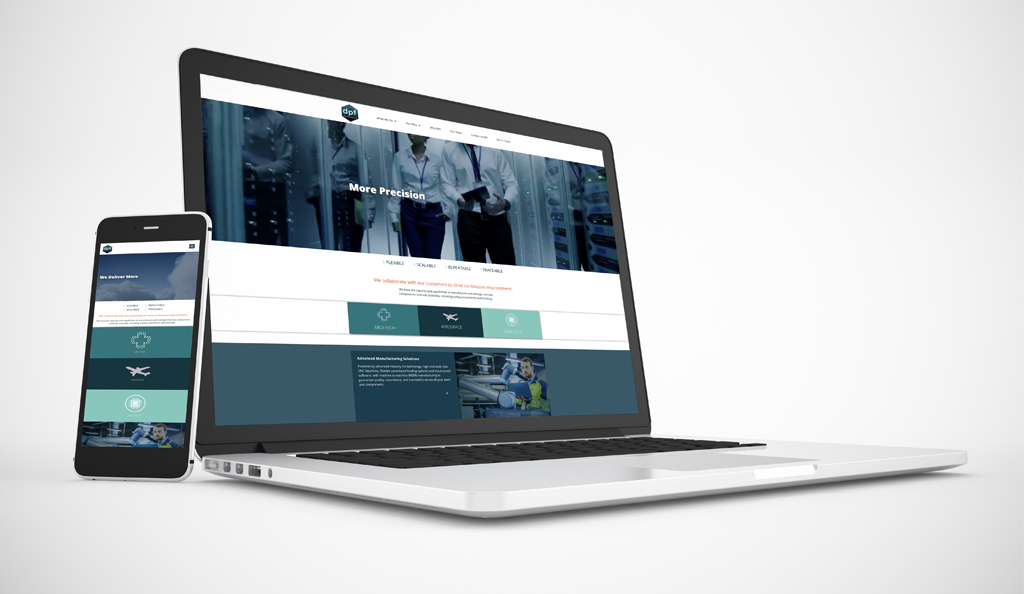 Website solution provided by Proactive Design + Marketing included:
A site that demonstrates the range of services offered by DPF

A platform to share knowledge and industry innovations to a global audience

A website that reflects DPFs abilities within highly regulated industries using relevant imagery of machines, equipment and complex parts. 

A goal from the outset was to create a site that built trust with customers and showcased DPF's passion for quality and traceability. 

Creation of a 30-second positioning video for the homepage.

Responsive design ensuring the website is accessible on multiple platforms, e.g. desktop, tablet, and mobile

SEO friendly 

Google Analytics to track visitor statistics