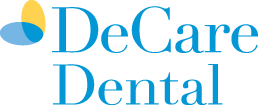 DeCare Dental is Ireland's specialist dental insurance and oral health company. Established in 2004, DeCare Dental is a subsidiary of DeCare Dental LLC which is a global benefits management group with more than 9 million customers worldwide.
DeCare Dental's range of Healthy Smiles plans helps to manage the cost of routine dental bills and protect dental health by providing immediate cover for examinations, cleanings, x-rays and emergency treatment, and excellent financial support for basic and major treatments.
DeCare Dental wanted to develop an email communication programme that would engage with subscribers, increase awareness of the company's product offering, generate new leads and ultimately lead to sales.
Capture new email addresses and start potential customers on a conversion journey.
STRATEGY
1. Develop an email capture campaign: to build an email list initially, Proactive devise a campaign where subscribers can sign up through the DeCare website or Facebook.
2. Once signed up, the subscriber is brought into a linked Campaign Monitor schedule which has an automated journey of 15 steps with a new email sent every 21 days.
3. Send sales offers to people who engage with the brand and have opened the detail and insurance-related email.
OBJECTIVES
1. Generate 500 email addresses.
2. Receive an open rate of 22% (benchmarked against medical, dental and healthcare on Mailchimp.com)
3. Receive a click rate of 2.5% (benchmarked against medical, dental and healthcare on Mailchimp.com)
TACTICS
Persona: Personas were created for the identified target markets.
Working professionals who are oral hygiene conscious: These people would have disposable income to invest in dental insurance and would be conscious enough about oral health to see the benefits of this investment.
Families looking to buy dental insurance for themselves and their children: they want 100% coverage on dental examinations, cleanings and x-rays, and financial support towards treatments such as orthodontics.
50+: With advancing age, this demographic may start experiencing problems with oral health and therefore would benefit from dental insurance.
Tone: Emails aim to provide information that is of interest and value to consumers. All information is health and wellness related, specifically focused on oral health.
Content: All emails feature an image relevant to the information in the email, with strong DeCare Dental branding. Image content is chosen to target the specific personas listed.
New email addresses captured:
597
Average open rate of newsletters:
24%
Increased brand and product awareness helped build recognition and position DeCare as the leading dental insurance provider in Ireland among current and potential customers. The email campaigns opened up new leads and resulted in sales for DeCare Dental.