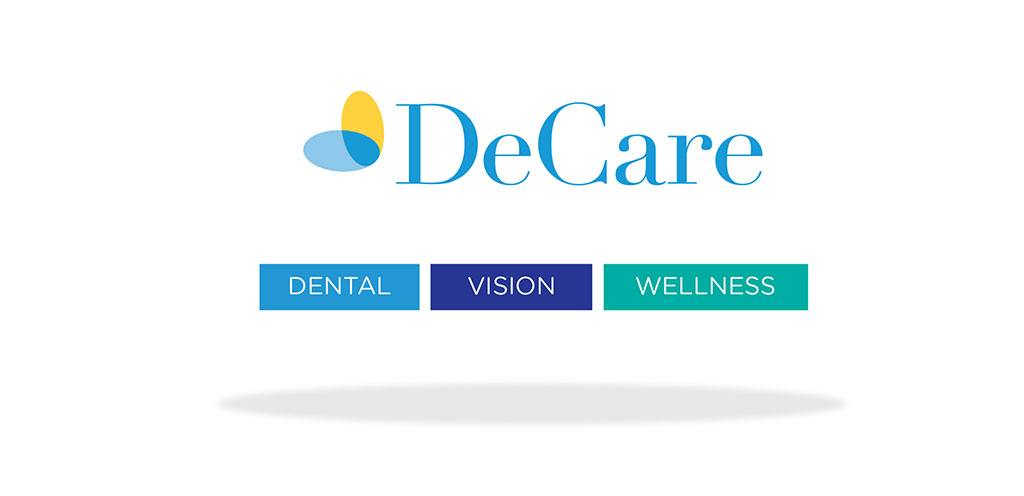 Project Summary
In January 2020, DeCare Dental added vision insurance alongside their existing dental insurance offering. 

The Client
Dental insurance is one of the fastest-growing corporate benefits in Ireland, and as Ireland's only specialist dental insurance provider, DeCare Dental are proud and committed to playing a critical role in this development. 
Headquartered in Claremorris, Co. Mayo, and part of trusted global brand Anthem, Inc., DeCare Dental has over 21 years' proven experience in Ireland. DeCare works with companies in Ireland to deliver dental, vision and wellness benefit packages to staff, which underpin whole human health.
Project Background
It is estimated that in excess of 120 diseases can be identified and diagnosed by markers present in the mouth. This placed DeCare Dental in a unique position to provide a programme integrating general wellness and oral health into one service. In 2016, DeCare Dental – under a DeCare Wellness brand – implemented a range of wellness services in corporate settings, nursing homes, hospitals, hospices and other caring organisations throughout Ireland.
In 2020, DeCare Dental started selling vision insurance through its EyeCare plans. So why would DeCare Dental offer vision insurance? Sight impairment and loss affects a growing number of Irish people. The majority of employees are likely to require vision correction for themselves or a family member, and the effects of ageing and our increase in screen usage will only enhance this likelihood; vision insurance makes it easier and more affordable to access much-needed eye care.
As with the mouth, your eyes can also give a clear picture of overall health, as a number of conditions can be diagnosed at an early stage through eye examinations. These include diabetes, raised cholesterol and hypertension. This gives DeCare Dental a unique perspective.
As part of the process, Proactive worked with DeCare to establish an agreed consistent brand framework incorporating its dental, vision and wellness services.
A complementary colour palette was chosen to differentiate the service offerings.  Materials including stationery, email signatures, virtual booth stand visuals and corporate brochure were updated to reflect the agreed branding.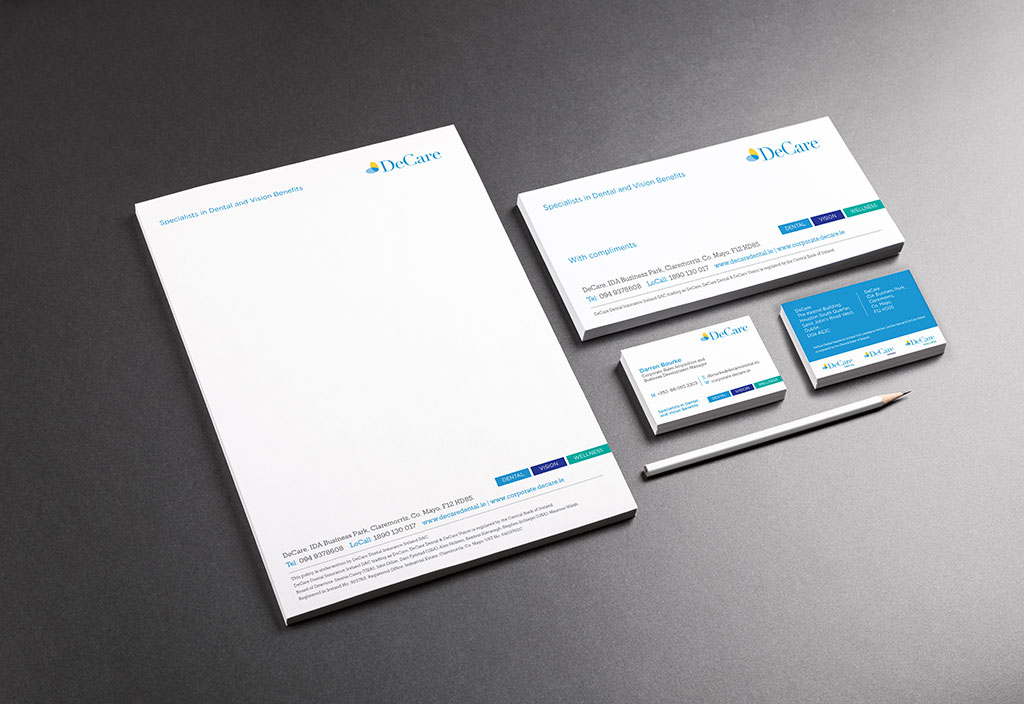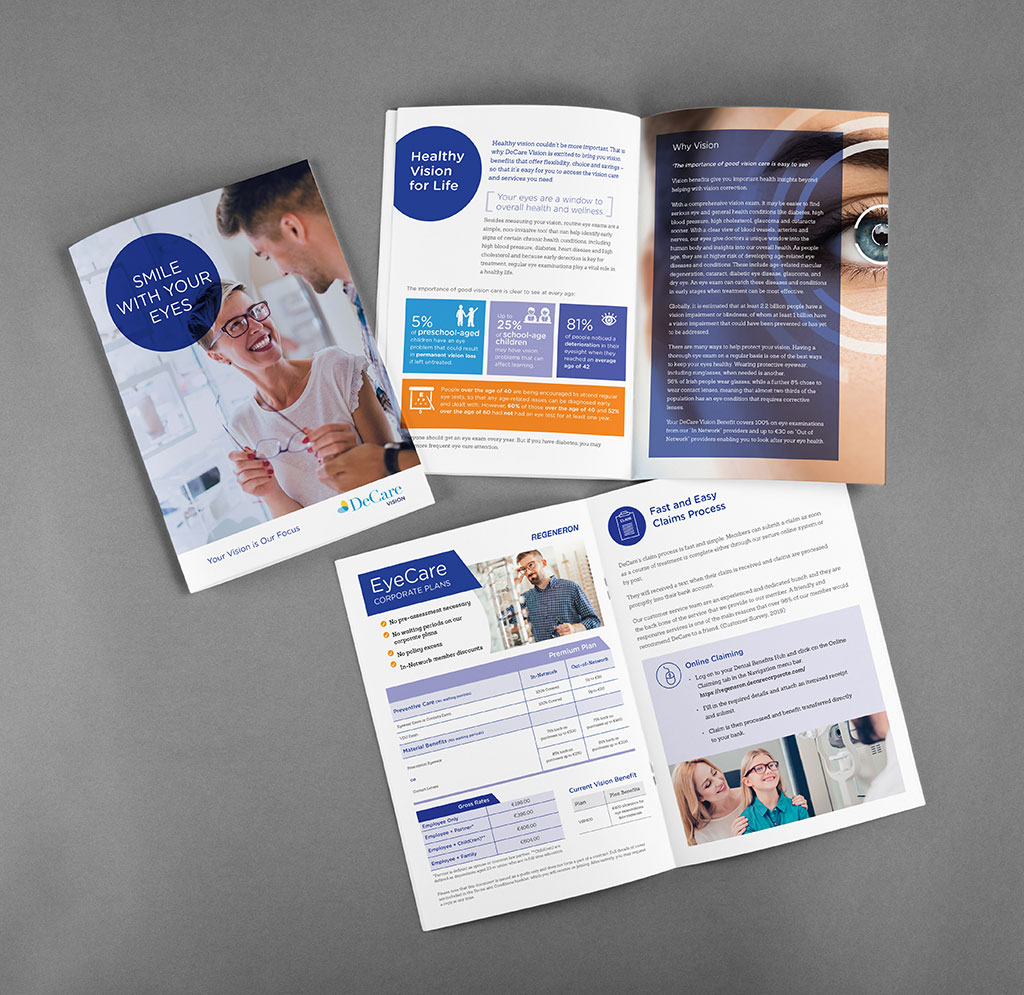 Client Testimonial
"DeCare has been working with Proactive Design + Marketing for over seven years now and have developed a strong and trusting working relationship with them. The efficient and well-organised team at Proactive have a real understanding of our brand and constantly bring our ideas and campaigns to life through excellent design and creativity.
Their ability to meet our extremely tight deadlines on a daily basis means we can focus on delivering innovative, impactful and successful campaigns for our business. From creating mini websites, brainstorming new projects and social media campaigns to looking, after all, our daily design needs we can rely on Proactive to deliver top quality content each time."
Sinead Kenny, Sales & Marketing Manager, DeCare