A case of
reshaping identity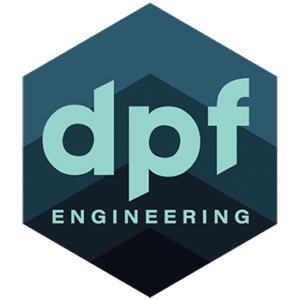 Overview
Provider of advanced manufacturing solutions, high tech precision tooling and supply chain management services.
Challenge
Develop a more consistent messaging campaign, rebrand the company, and improve online presence and appearance.
Solution
Conduct a strategic workshop, develop an internal and external communications campaign, redevelop company website and social channels.
"Engaging with Proactive has transformed our business and brand in a relatively short period of time. Through collaborative discussions between the DPF and Proactive teams, Proactive delivered a rebrand, new website and social platform for DPF to showcase our company and capabilities with maximum effect. The Proactive team were creative, engaging and extremely knowledgeable, taking the time to understand what DPF required and delivered an excellent result for us. All of the DPF team are looking forward to working with Proactive again in the near future."
– Seamus Lancaster, Managing Director, DPF
The Client – DPF Engineering
DPF Engineering is a global precision engineering company who works in the highly regulated sectors of medtech, aerospace and high-tech. DPF approached Proactive looking for support with digital marketing and core messaging development as part of an Enterprise Ireland backed e-marketing campaign. The DPF management team had identified a need to develop a comprehensive messaging strategy for internal and external communications to be rolled out through their website and digital platforms.
The project required the following:
A Strategic Workshop
Competitor Analysis
Surveys of Existing Customers & the DPF Team
Customer Value Proposition
Employer Value Proposition
Branding Strategy & Guidelines Development
Concept Development, Design & Implementation of a new DPF Brand Identity.
Video & Content Creation
Website UX, Design & Development
Internal Communications Development
Interior & Exterior Branding
Marketing Materials – Clothing, Stationery, Business
Cards, PowerPoint, Email Signatures, Letterheads etc.
Digital Marketing Activities – Social Media, SEO, Email Newsletters
Recruitment Campaigns
Account Based Marketing Lead Generation Campaigns
1. Discover
Given the competitive landscape of this industry and the prevalence of international brands associated with larger projects, it was important to dive deeper into what helped DPF stand out from the crowd.
Customer Value Proposition
Proactive held a Strategic Workshop with the DPF management team with the aim of defining the target audience, USPs, key demographics and the core messaging – both online and internally. An audit of their existing site and social media channels was performed to ensure consistency and relevancy of messaging, as well as making sure it was up-to-date and reflected the vision of DPF.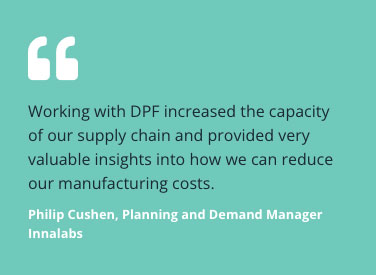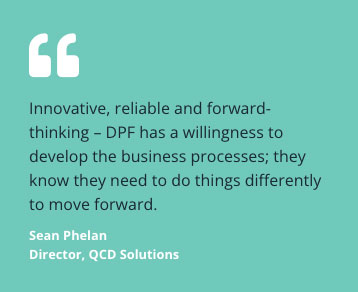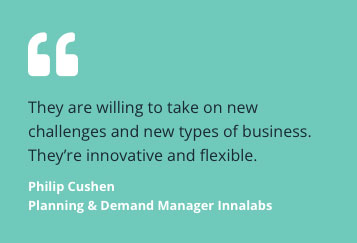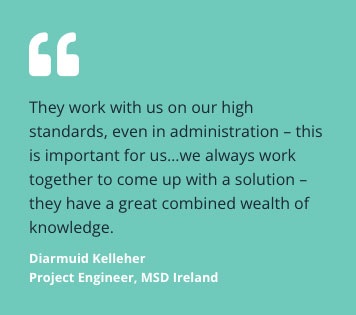 Employer Value Proposition
Eliciting feedback from existing staff was equally important; the Proactive creative team crafted a survey campaign to encourage feedback ahead of the revamp.
DPF team members across all levels of the organisation engaged with Proactive in a series of interviews, and the slogan Team Up : Rise Up was born.. This framed additional initiatives, which DPF could leverage in future campaigns.

2. Create
Upon completion of the initial discovery, a competitive analysis and social/web presence review followed. The rebranding process also began in earnest, with feedback incorporated into the brand visuals/graphics.
Advanced Manufacturing Solutions
Powered by advanced industry 4.0 technology, high-end Multi-Axis CNC Machines, flexible automated loading systems and cloud-based software, with machine to machine (M2M) manufacturing to guarantee quality, consistency, and traceability across all your parts and components.
High Tech Precision Tooling
Expert engineering know-how, vast industry knowledge and robust production facilities ensure a comprehensive range of specialist jig & fixture manufacturing, high-performance tooling, and bespoke customer focused solutions.
Supply Chain Management
Our experience in supply chain management helps to reduce total cost of ownership (TCO) for our customers. We ensure compliancy, add value, and reduce risk for our customers through sourcing industry compliant raw materials, providing a full range of finishing processes and managing bespoke sub-assemblies.
Challenging Engineering Thinking 24/7
More Innovation
More Flexibility
More Precision
We Deliver More.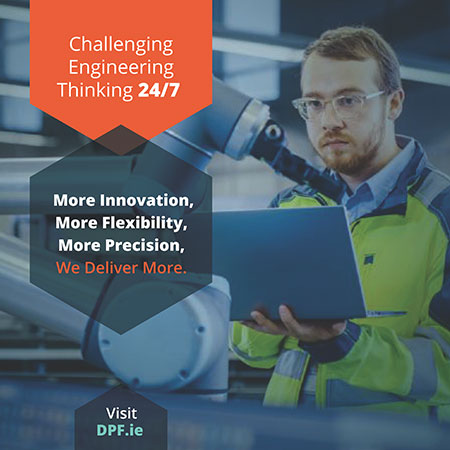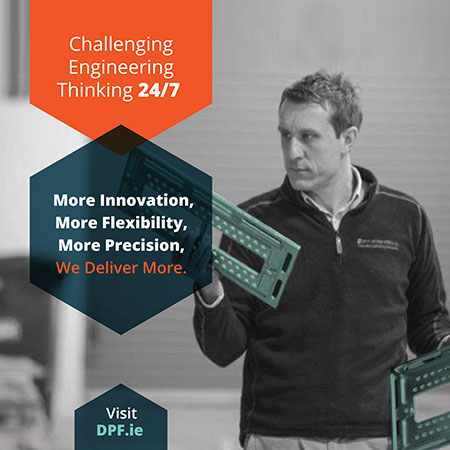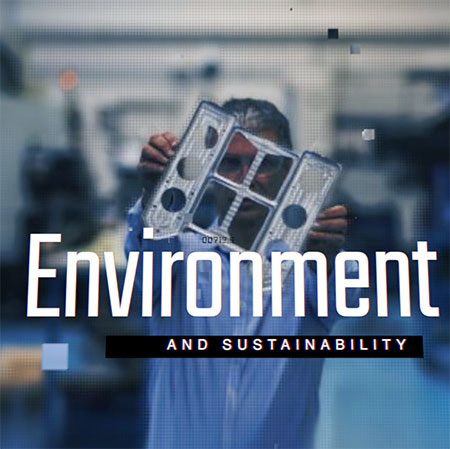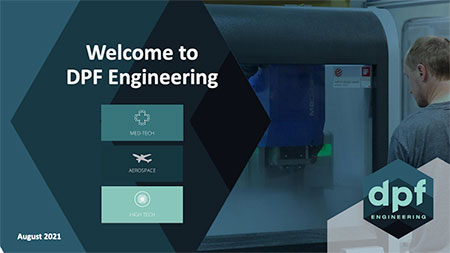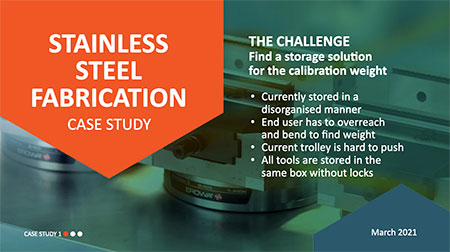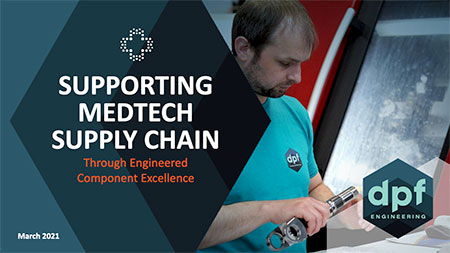 UX Digital Review
Proactive completed a UX digital review and SEO audit in order to give the website direction and focus on capturing a higher market share for certain projects.
The principle elements of the brief included the following:
Customer journeys from landing page to conversion
Adding new content and imagery
Updating the site to include key messaging and graphics
Adding customer email acquisition tools
Syncing relevant data collection tools to the site
3. Deliver
Project Lifecycle
From strategic workshop to delivery…
16 Weeks
Website solution provided by Proactive Design + Marketing included:
A site that demonstrates the range of services offered by DPF.
A platform to share knowledge and industry innovations to a global audience.
A website that reflects DPF's abilities within highly regulated industries using relevant imagery of machines, equipment and complex parts.
A goal from the outset was to create a site that built trust with customers and showcased DPF's passion for quality and traceability.
Creation of a 30-second positioning video.
Responsive design ensuring the website is accessible on multiple platforms, e.g. desktop,
tablet, and mobile.
SEO friendly.
Google Analytics to
track visitor statistics.
You can visit DPF Engineerings website here.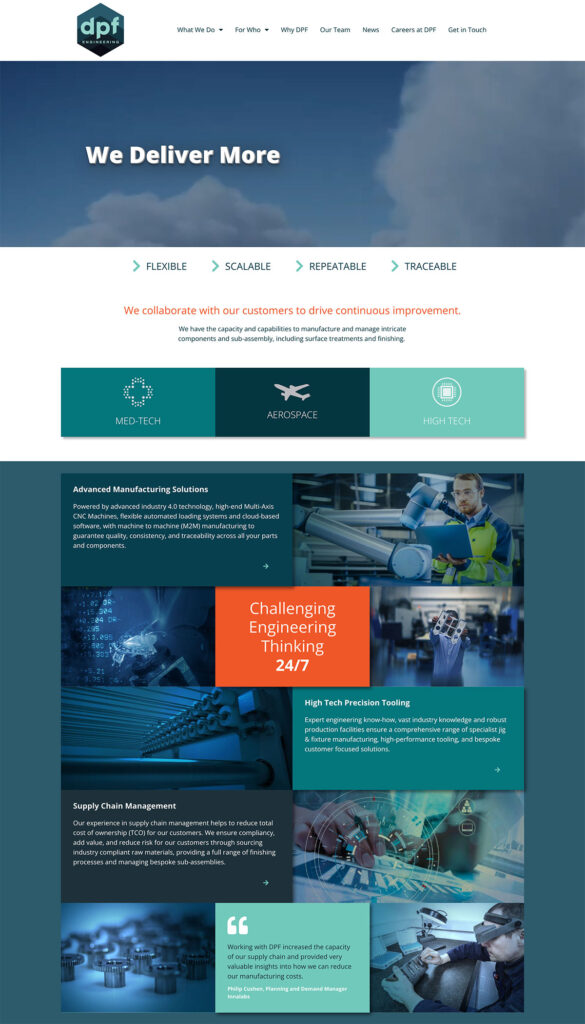 The close alignment between DPF and Proactive helped ensure that the key requirements and goals outlined in the initial meeting were met in a timely manner.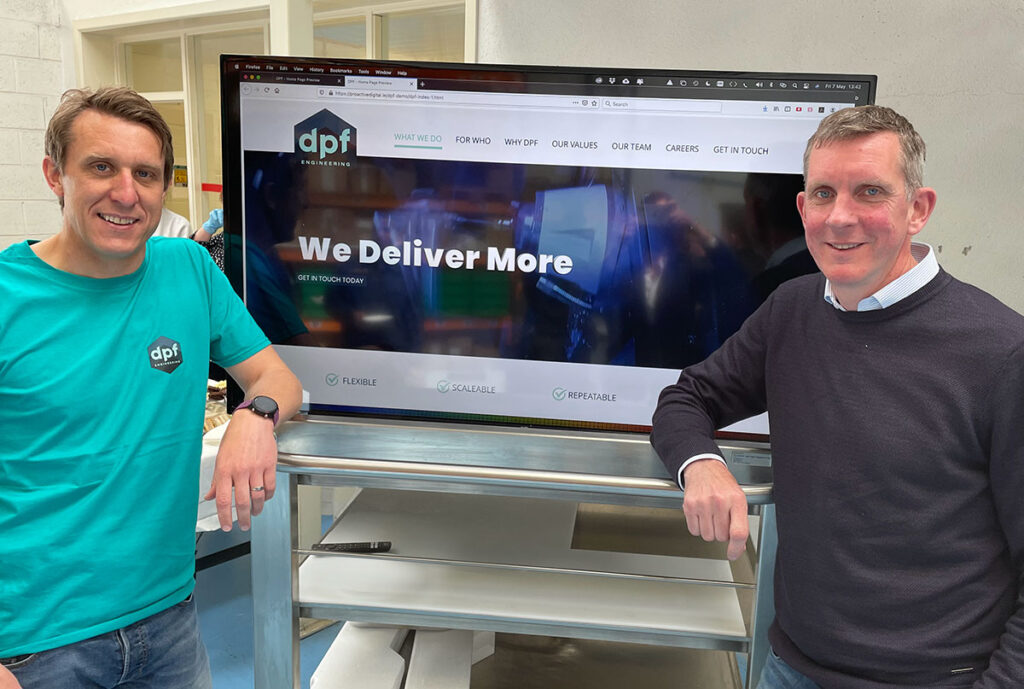 We thoroughly enjoyed working with the DPF team, and the collaboration proved immediately fruitful for the company. A senior management level position was filled through a LinkedIn recruitment campaign, which was designed and managed by Proactive.