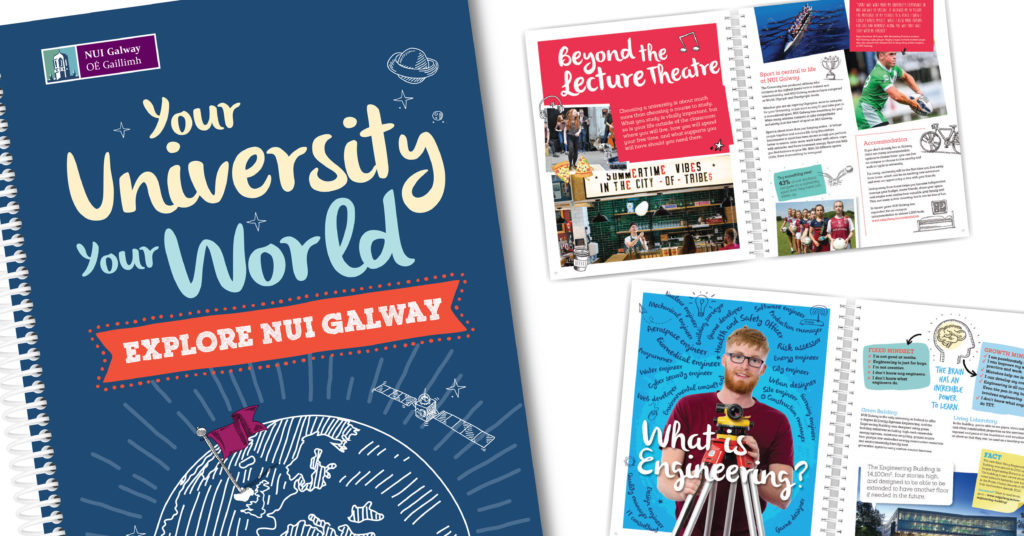 Proactive was delighted to recently work with long term client NUI Galway on the new NUI Galway Junior Prospectus for junior cycle and transition year students.
It is the first prospectus of its kind in the country and will be of significant benefit to students, parents, Transition Year Coordinators and Guidance Counsellors. 
With useful templates for the student and school TY Co-ordinators to complete and investigate possible career pathways, the new prospectus provides the opportunity for students to: 
explore their aspirations

identify their strengths and interests

articulate their goals and

record progress towards achieving these goals
The prospectus also provides guidance and advice on how choosing Leaving Cert subjects has an impact in determining University courses available. All too often students find this information out too late and certain degree choices are then closed off to them.  
The final design is fresh, forward looking, aspirational and solution focused, while conveying to students the warm and welcoming nature that NUI Galway is known for.