'Think carefully and choose wisely, don't let lucrative financial deals tempt you to take on a sponsor that does not add value to your brand.' –  Proactive Events and Sponsorship co-coordinator Ciara Geraghty shares some tips for Event Managers.
Participants enjoying a Pint of Erdinger Alkoholfrei Beer at the Finish Line of Tough Mudder Ireland 2017
What do sponsors and brand partners bring to an event?
All major global event brands depend on income from Sponsors to supplement ticket sales and guarantee that the huge production costs of staging large scale events are covered with enough left over to continuously reinvent and improve the participant experience year-on-year. Even extremely profitable events like the Superbowl rely on Sponsors, but in these cases, the sponsors are chosen as much for the creativity and entertainment value that they bring to the event as the monetary contribution they make.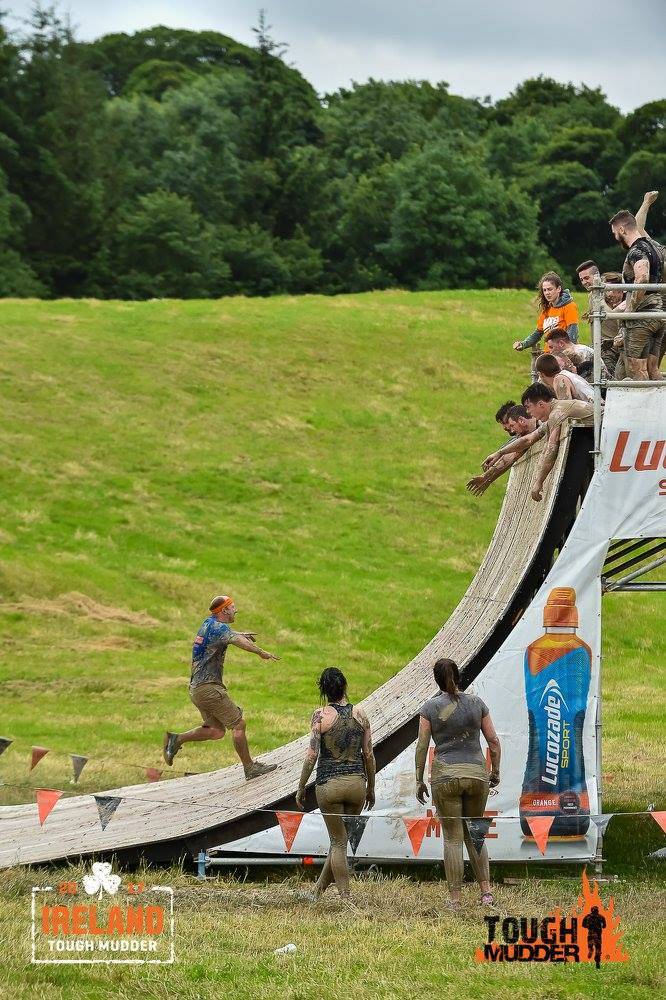 An example of Luzocades on course activation at Tough Mudder Ireland 2107
Attracting Global brand partners to Irish Events
Staging large scale events in Ireland is even more challenging as the production values have to match the worldwide brand expectations, but our small population makes it difficult to attract the necessary participant numbers to make the event viable. Then add to that the limited number of venues outside of Dublin that can cater for more than 10,000 participants without causing traffic mayhem or parking problems.
For many events, including the global Tough Mudder brand, sponsor support is the only way that the events are viable as ticket sales alone will not cover the production costs.
What to look for in a Sponsor or Brand Partner 
Choosing the right brands to partner with your event is crucial as the association with the sponsor's product and service will undoubtedly feed into the ongoing brand values and perceptions of the event.
For Goodness Shakes is best served chilled so it only makes sense that they branded the ice bath, Arctic Enema, at Tough Mudder Ireland 2107
Demographics
A sponsor whose customer base has a similar demographic to your audience is the ideal partner – this way both sides benefit from the exposure to each other's customer bases.
Tone and Personas
This can be a sticky one – if your brand is a bit cheeky and irreverent like the tone used by Tough Mudder, then choose brands who are up for a bit of fun – Lucozade Sport, Basecamp, Merrell, Trek Bar and Decare Dental all embraced the mud, sweat, tears, laughs and bad language. In contrast, Run Galway Bay which has very close links to the Charity Cancer Care West has a softer, more friendly and often emotional sentiment. Get the tone right and make sure your sponsors understand your communication style.
Social Media Reach
Does the potential sponsor have an active and engaged social media presence that can be used to drive ticket sales to the event? If so, offer free tickets in exchange for the Sponsor promoting the event through a competition on their own channels.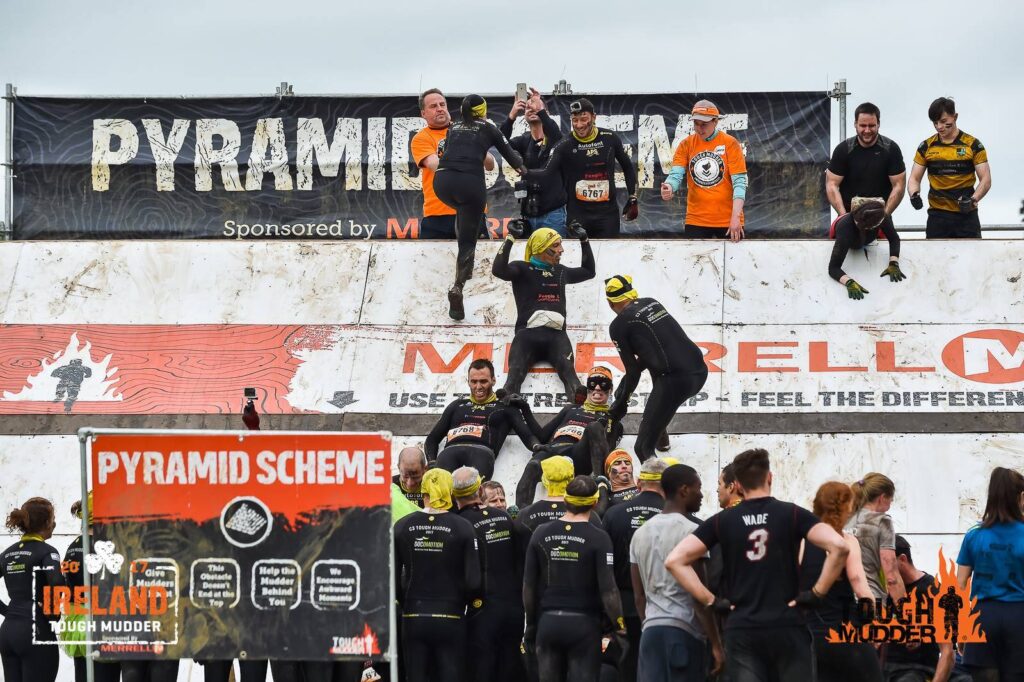 Merrell are a proud sponsor of Tough Mudder and as well as branding an obstacle they also provide the finisher t-shirts at Tough Mudder Ireland 2107
Mailing Lists
Targeting a sponsor's customers through their email addresses is a huge benefit to the event organiser. Find out the size of the database, the frequency of communications that go out to it and the average open rate for email campaigns.
Media Links and Brand Ambassadors
A sponsor who has already engaged a celebrity brand ambassador can be beneficial as the event can very often benefit by association. Many corporate brands have a fixed media spend budget but can be flexible on the messaging of the campaigns and may use some of the spends to announce their partnership with the event.
How to turn a Sponsor into a Partner
Once the deal is signed the real work begins.
Block Ness Monster was voted the best obstacles worldwide in 2016 – Trek bar branded it brilliantly this year.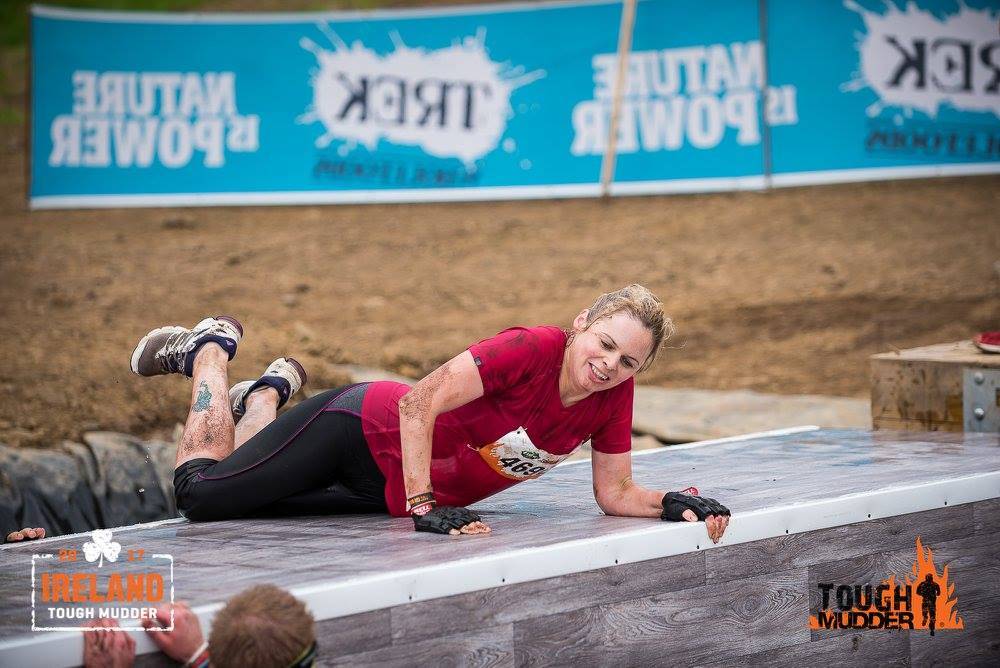 Be Creative
It's important for your marketing team to liaise regularly with the sponsor's brand managers and identify key times or activities that will maximise the effectiveness of the joint communications. Be creative with ideas and suggestions on how the sponsor can engage with your audience in an authentic and original way. Clear and concise communication is crucial to avoid misunderstandings.
Contracts
A short contract outlining what both sides have committed to is advisable. Avoid general comments like 'Social Media' support and be specific – 3 Facebook posts, a picture and a paragraph in two email campaigns etc.
Signage
Very often sponsors have to invest in signage for the event so it makes sense to try and negotiate a 3-year deal so that the initial cost can be recouped over several events. Work with your sponsor to place branding and signage where both the participants and the photographers cannot avoid
Share the Success
If your audience is actively engaging with sponsor blogs, posts and competitions – do more of them and don't charge extra!
If you are looking for Sponsorship opportunities or partners give Ciara a call.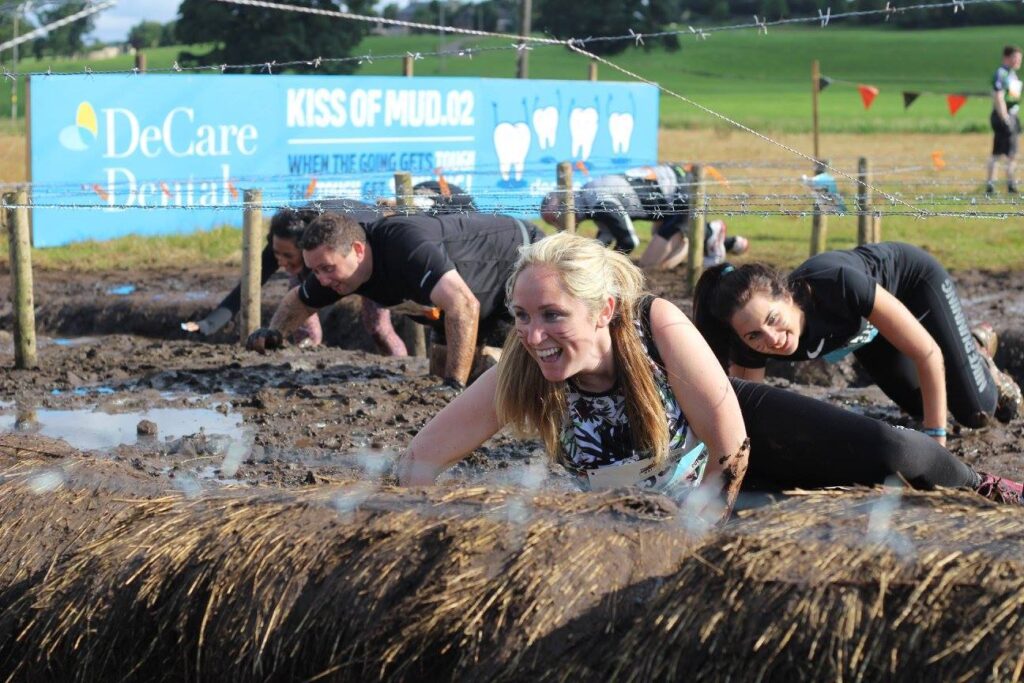 Decare Dental Insurance take over Kiss of Mud each year and they get loads of photos of muddy smiles with their branding in the background

Base Camp branding at Berlin Walls at Tough Mudder Ireland 2017
---
Share this:
[apss_share networks='facebook, twitter, linkedin]