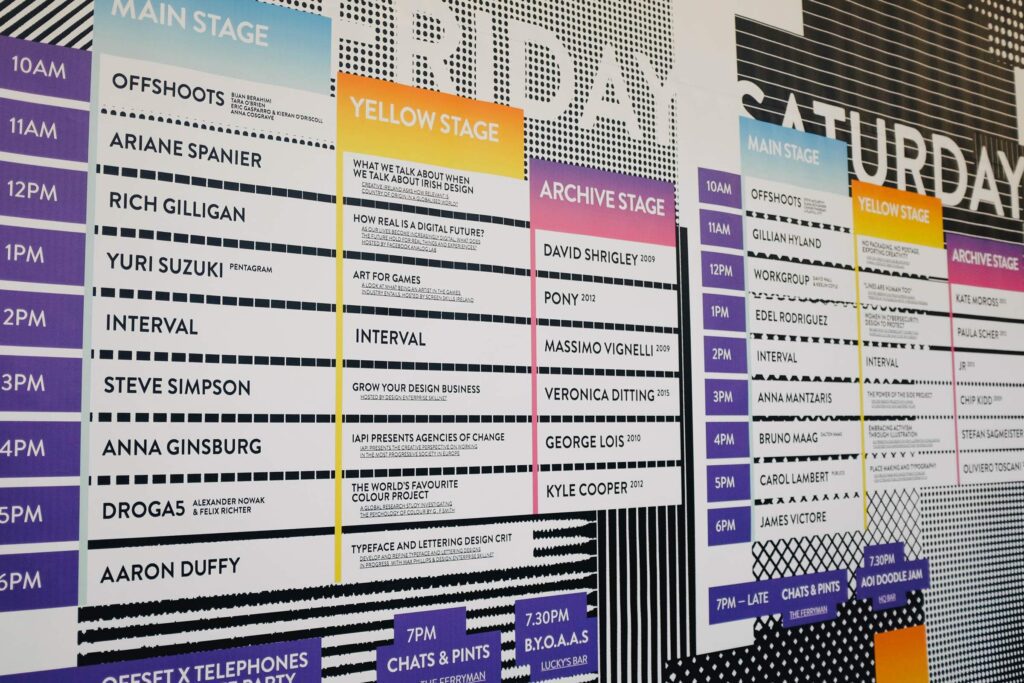 The Proactive Team have returned to the office this week full of energy, after spending the weekend immersed in creative thinking and surrounded by the most innovative minds in design at OFFSET Dublin 2019.
Nuts of Wisdom
Here's a few tips we brought back with us to the office:
1. Sometimes it's better to set digital aside and just go back to pen and paper.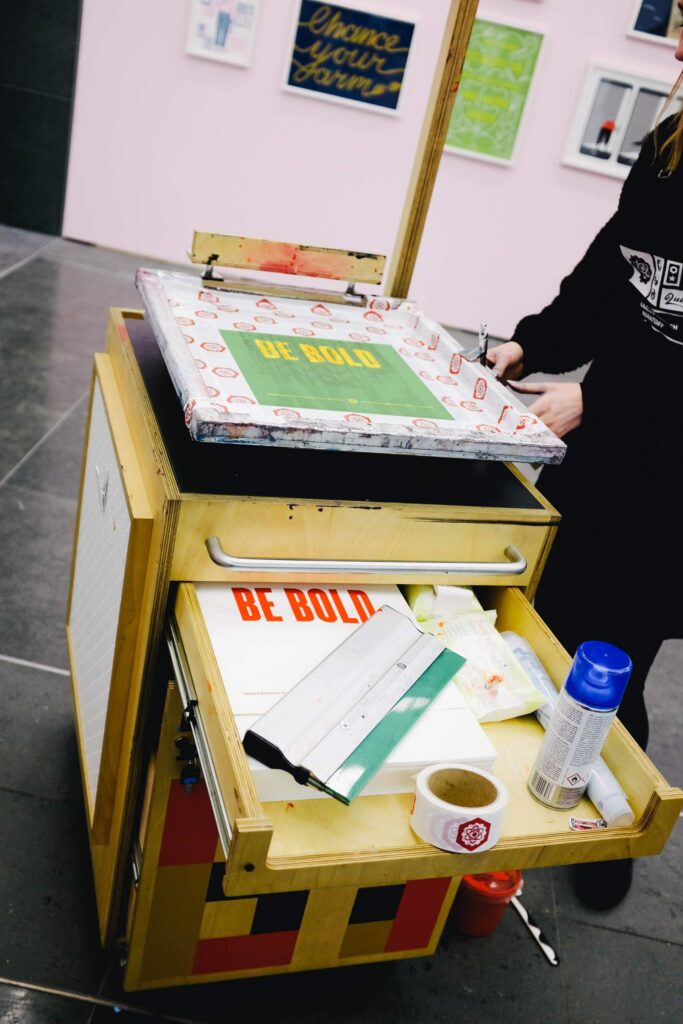 In today's fast-paced digital world, it's important to go back to basics and engage all of the senses.
Friday's Yellow Stage highlight was a discussion on the place of analogue in modern design. Jens Meurer, Dr. Florian Kaps, Scott Boms & Dana Martin discussed how there is a need to really engage in the creative process – they concluded that inconvenience is analogue's greatest asset.
2. Learn when to say "no", but similarly, know when to say "yes".
A takeaway from Ariane Spanier's talk: Learn how to say "no" #OffsetDUB pic.twitter.com/qVc6XIC1TM

— Proactive (@ProactiveDesMkt) April 5, 2019
The first main stage speaker was Ariane Spanier, an art director and graphic designer. Her seamless presentation went through every letter of the alphabet, with 26 pieces of experience and advice. She commanded the room, causing frequent ripples of laughter and applause.
Say "no" to the likes of bad briefs, compromising your designs and frustrating demands.
But similarly, know your rights and know how to spot an opportunity and respond with a big "YES".
3. You can tell a story without words and have a global impact.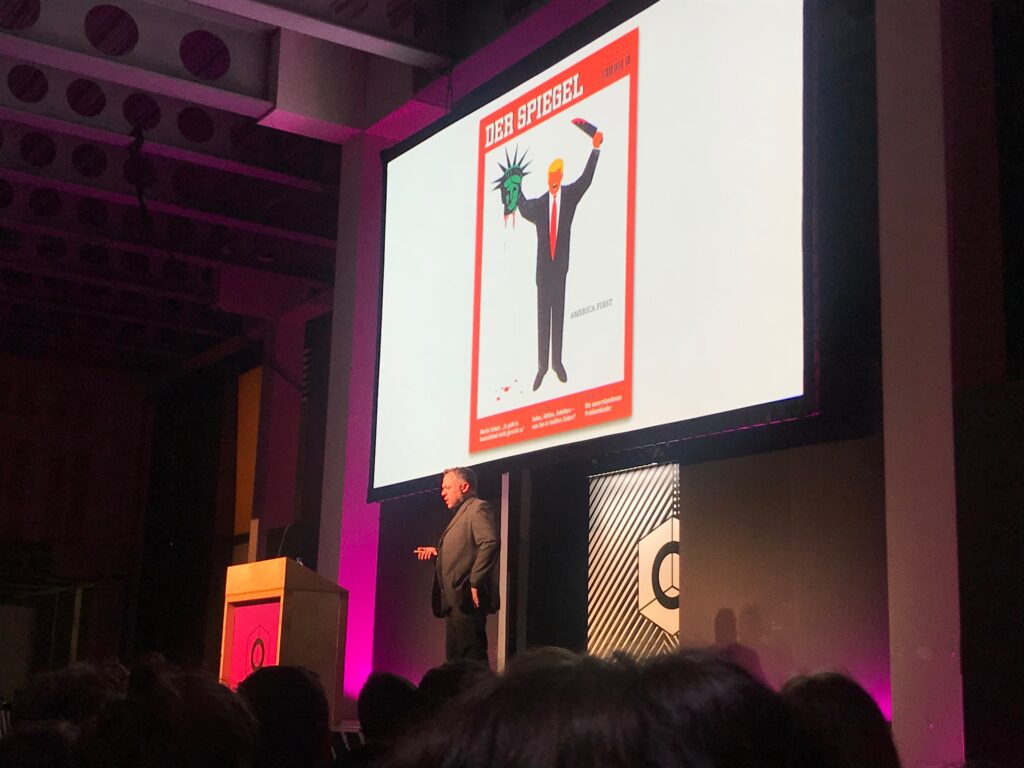 That's why there is a huge emphasis on original illustrations rather than stock imagery. While this is more expensive and time consuming, there is a profoundly more impressive impact.
The whole team were blown away by one speaker in particular; Edel Rodriguez.
Amazed by @edelstudio's work and words – engaging, humorous and effective. #OffsetDub pic.twitter.com/KP7ZuAAU3e

— Proactive (@ProactiveDesMkt) April 6, 2019

Edel's work is recognisable worldwide, having been used in protests and exhibits alike all over the globe.
His talk reminded us of the power of a single image or idea to make a difference.
Rodriguez also joined Joe Caslin & Olivia Ahmad in a discussion on Embracing Activism Through Illustration at the Yellow Stage. This lively conversation was moderated by Lou Bones and showed how art and illustration is often the most powerful medium of expression, as it goes beyond language barriers to a worldwide audience.
OFFSET 2019
Day 2 @weloveoffset! #OffsetDUB pic.twitter.com/42Pj59vO2U

— Proactive (@ProactiveDesMkt) April 6, 2019
The event is described on their website as "one of the world's most inspirational, educational and vocational conferences for the design and creative industries."
The 2019 event took place in The Point Square. Up to now, Offset usually took place at the Bord Gáis Energy Theatre, so there were slight delays on day one, as the production crew familiarised themselves with the new venue.
Friday began with the OFFSHOOTS programme from 10am-11am. In this hour there were short and snappy 10-15 minute presentations that were engaging, inspiring, and really set the tone for the weekend to come.
Illustrator Tara O'Brien welcomed us with a talk on the importance of diversity, accessibility and representation. Her work was beautifully colourful with touching depth.
Great talk from @Tara_O_Brien on the importance of representation – amazing work! #offsetdub @weloveoffset pic.twitter.com/7cBu4Ibj5L

— Proactive (@ProactiveDesMkt) April 5, 2019

Eric Gasparro and Kieran O'Driscoll from Guns or Knives kept the ball rolling with their refreshing presentation surrounding their success story, with a real 'believe and achieve' attitude.
The pair won the IAPI Cannes Young Lions Film Competition in 2018, and represented Ireland in Cannes. As part of this competition, they came up with a campaign for Concern, where they used sneaker culture to spread Concern's message to a younger audience.
Illustrator Steve Simpson wowed us with his creativity, particularly within his packaging design work. His playful illustrated barcodes inspired our team to think outside of the norm and to not always play by the rules.
Anna Ginsburg reminded the team of how design and art can change perspectives. Her short films received enthusiastic rounds of applause, and there was a buzz in the room from the second she started speaking.
OFFSET Workshops
There were also workshops, where we were able to get stuck in and get creative.
Ray loved going back to his print roots and got totally absorbed in the paper sample display from G.F. Smith, the makers & curators of the world's finest papers.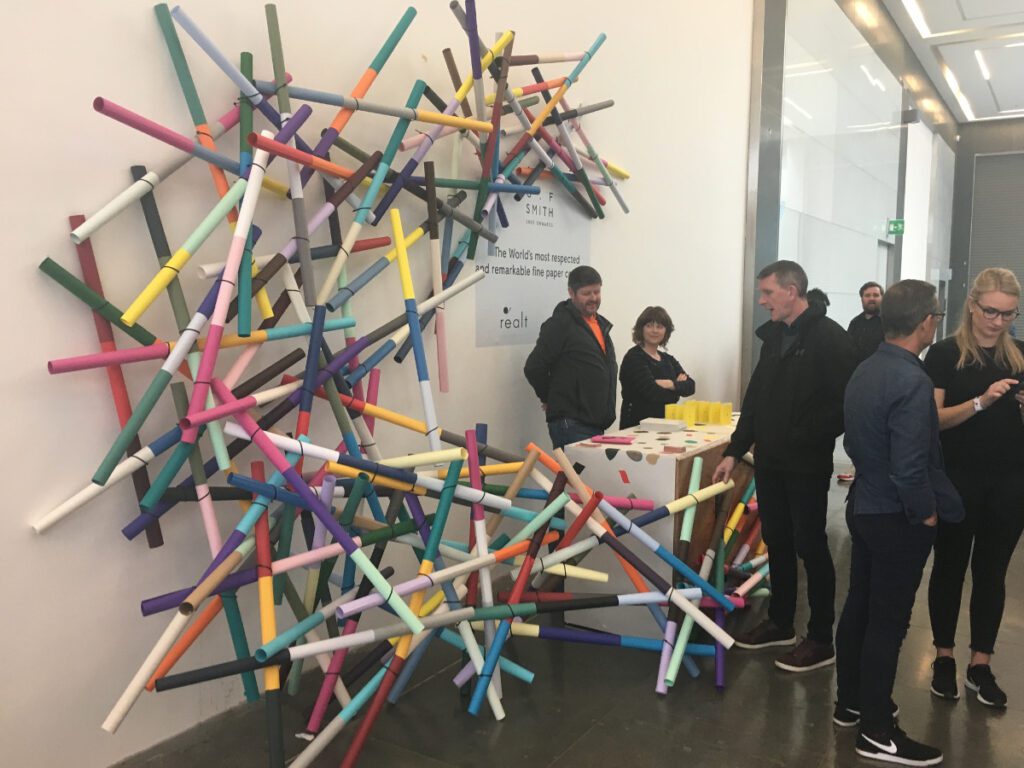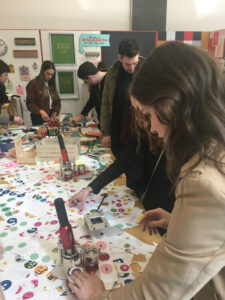 Aoife got stuck in at the Facebook Lab which was set up to encourage delegates to get 'hands-on' with design.
Marguerite, James and Mellissa had fun producing their own colourful screen print posters.
Angela attended the workshops on how to grow your agency – let's see where that one leads us.
Creativity inspires more creativity – the Proactive Team will definitely be back for OFFSET 2020 to listen to and share more ideas.