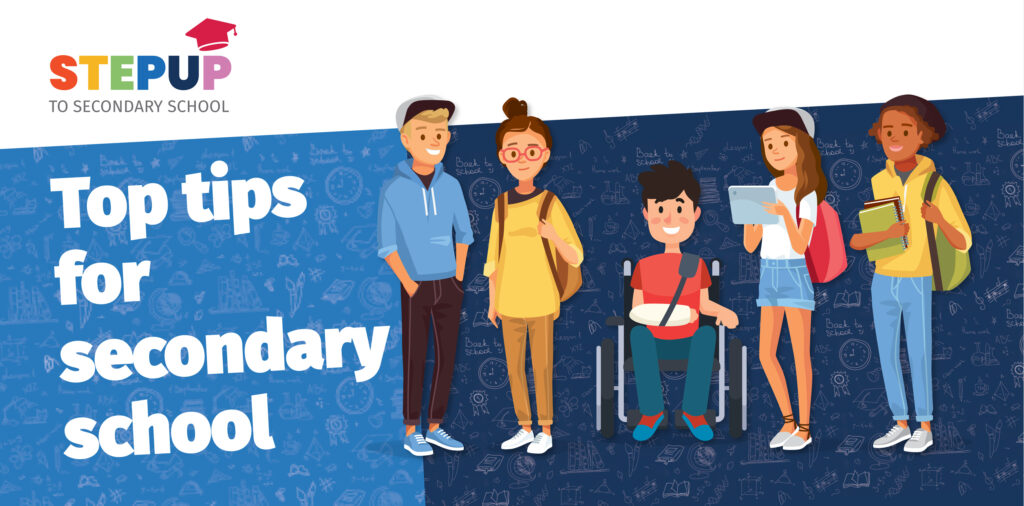 With over 70,000 students nationally starting secondary school this September, most will have missed the usual school transition work that would have been done in a normal year, but 2020 has proved far from normal.
Proactive were delighted to work with Planet Youth on the development of a new website www.StepUp.ie, designed to help students and parents with the move from primary to secondary school. Written first and foremost for young people, parents are also encouraged to use the website.
Topics include skills for secondary school, top tips from older students, feelings and friendship, the challenges of COVID-19, and much more. Since going live in July, public reaction has been extremely positive to this much-needed site, with additional teacher resources currently underway.
Planet Youth www.planetyouth.ie, is an innovative public health project currently underway in counties Roscommon, Mayo and Galway and is based upon the Icelandic Primary Prevention model, which has shown huge success in improving health and life outcomes for young people. Commenced in Ireland in 2018, Planet Youth is initiated and developed by the Western Region Drug and Alcohol Task Force (WRDATF) and is supported by the HSE, Tusla, local County Councils and Education and Training Boards.
Over the past number of months, Planet Youth has been hosting and uploading webinars and workshops with clinical psychologists and experts with their Parenting during Covid-19 series. 
LIVE – Stepping up to Secondary School

Free webinar for parents of Sixth Class children – Stepping up to Secondary School.We start at 8pm.Guests – Gina Dowd, Adolescent Psychotherapist, and Niamh O'Flanagan, School Chaplain and Counsellor.If you have a question you'd like answered, email communications@planetyouth.ie or private message us here.

Posted by Planet Youth Ireland on Wednesday, June 17, 2020