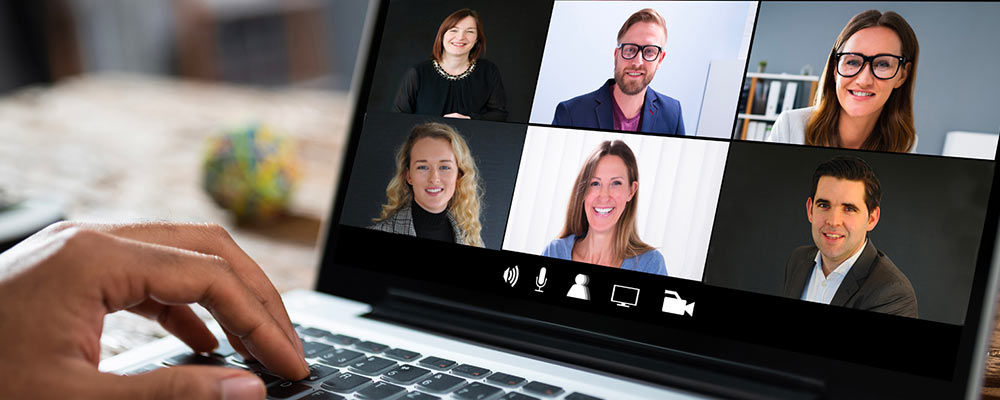 The speed at which the human race has had to adapt over the past number of weeks has shown how survival instinct can very quickly instigate change when necessary. That is not to say that the changes to our social norms have been easy to implement, or that it has been a smooth, frictionless transition; nonetheless, we have clearly understood the necessity to adapt in order to survive.
Currently, many businesses worldwide are examining ways in which they can replace traditional communication channels with newer digital channels, which have the potential to enable effective communication to continue to either generate sales, deliver a service or maintain strong client relationships. Technologies that were slowly seeping into everyday life, such as video calling, have quickly become commonplace as people embrace technical solutions. 
Businesses are now becoming more reliant than ever on their digital strategy, and are more aware of how they can prioritise it as traditional channels are effectively shut down.
Below is a list of things your website can do to help you to keep your customers engaged, and help mitigate some of the risks associated with the COVID-19 crisis.
Be Found Online
Make sure your website can be found online. As people are required to find new, additional or alternative supplies during the COVID-19 crisis, make sure that your services are easily found in search engines by implementing robust SEO and content marketing. Your content, whether graphic, written or video, should reflect the changing form of search queries.
An important part of being found, especially for local searches, is by fully utilising Google My Business accounts. If you have not acquired admin access to your business account, do so as soon as possible.
Adapt Your Website for Changing Customer Needs
Make sure that your website is up to date and reflects your customer's needs, motivations, and their ability to receive or use a product or service you're offering. For example, does your site's messaging now lead with solutions that can be delivered remotely? Is your website immediately reassuring users that you are in a position to offer current and future customers a solution? If you haven't taken the time to update your messaging (and tone of voice), you may be losing out on an opportunity to reassure your website visitors effectively.
Tell People What You Are Doing Differently
Perhaps you have already implemented new online offerings due to the current business restrictions. Make sure that you are using social channels effectively to let people know what your business is now doing. Talk to your customers and pursue referrals (shares) amongst online communities. Spend time on social media to chat about what your new solutions are, and get to know your growing numbers of digital customers by answering any questions they may have.
Contact Customers
It may seem obvious, but make sure you have contact details for all your existing customers. It's also a good idea to capture this information for visitors who come to browse your website. Ask them for an email address, and contact them from time to time to remind them to return to your website. This will help keep your company top of mind when they require your service in future. This applies to B2C, but especially B2B customers.
Social Media and Word of Mouth
Social media on its own will not replace word of mouth but used correctly it is a highly efficient medium for people to talk about your business and share their perspective on your products or services. 
Make sure you have your social media channels fit for purpose: keep them on-brand, up to date, active and engaging by sharing high-quality content and responding to comments on your posts.
Assign the appropriate resources to your digital channels. Human resources (people and time) are essential, and if possible allocate a marketing budget to reach the right people more quickly.
In general, social media is about sharing, not just selling. It is about giving your customers and followers the best information first, and giving them an opportunity to talk to you directly. So make sure you pick the social media channel that can best engage your customers and best communicate your product or service.
Stop Doing the Same Thing You Did Last Month
Look around: everything is changing. The technological advances we – as both individuals and companies – always meant to implement, but never got around to, have suddenly become unavoidable. We now find ourselves moving forward exponentially in our marketing strategy by months, even years, adapting to the times we live in.
As Charles Darwin may or may not have said, "it is not the strongest of the species that survives, nor the most intelligent that survives. It is the one that is most adaptable to change".
If you need the skills, the resources and the ideas to make a new digital marketing strategy happen for your business, talk to Proactive Design + Marketing today.