The internet hasn't just changed the way we interact with each other, it's changed the way we do business.
From online banking to social media, if you're not up to date then you're out of the loop. Here at Proactive, we work closely with our clients to make sure that they are representing themselves and their companies extremely well online.
LinkedIn is a professional network with over 575+ million users, with more than 260 million monthly active users, making it the largest of its kind in the world – and it's still growing.

---
Why do I need a LinkedIn profile?
As well as providing a platform for finding potential employers or employees, LinkedIn is a valuable resource in everyday business life, connecting business professionals from all over the country and the world.
---
How do I get started?
You wouldn't design your business card yourself and your LinkedIn profile is no different – it needs to have a professional finish. At Proactive we work with our clients to ensure that their LinkedIn profiles give the very best first impression possible.
---
Give your LinkedIn Profile a professional touch
Get a professional photo taken – Proactive will help with styling and make sure that the quality and colouring is perfect.
Our team of professional copywriters and proofreaders will work with you to ensure that your profile reads well and reflects the most positive version of you.
In addition to your personal LinkedIn profile, we can help you set up a company page to showcase your work and your team.
When you are ready, we can work with you to create relevant and interesting content so that you can start sharing and posting with confidence.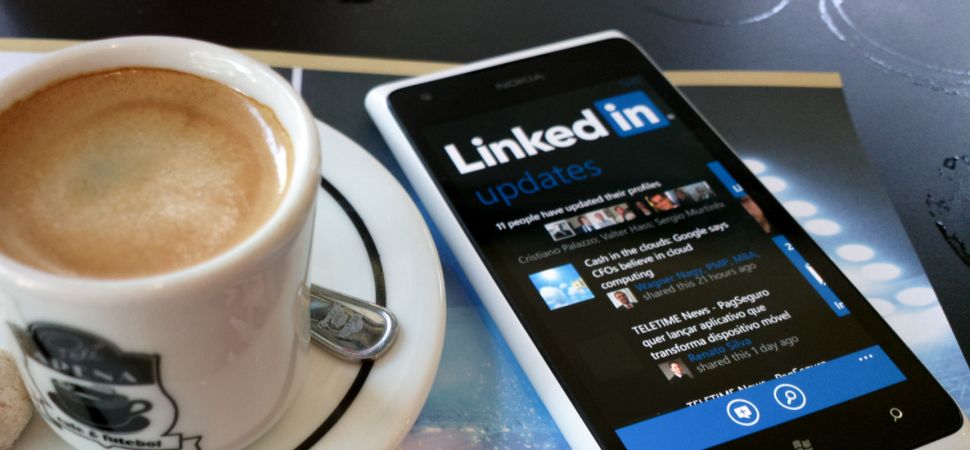 ---
Do I still need a LinkedIn account if I'm not looking for a job or hiring?
Even if you aren't job seeking, LinkedIn is still relevant and important for the following reasons.
Google searches – The first thing a potential employer, client, or coworker will do after or before meeting you is type your name into Google.
Typically, a LinkedIn profile will appear in the search results before other presences of your name. Therefore, your professional self that you have opted to present to the business world will appear before your personal self that you put up on other social media accounts, such as Facebook. And while people worry about leaving a bad impression from a negative presence online, no presence at all can be just as harmful.

Networking – With a LinkedIn profile your opportunities for networking are broadened, and you can reinforce relationships.

You can use LinkedIn to reach out to people you might not have met, or to put a face and personality forward to a person who only knows you through email. It can also solidify a business relationship after you meet someone – once you're introduced and have made the first impression, a LinkedIn request can ensure that your encounter isn't forgotten about.

Information – LinkedIn is a great resource to keep you, well, linked in.

By having a profile and connecting with other professionals you can do more than just make connections – you can research suppliers, identify strategic partners, build relationships with influencers in your industry, see what competitors are up to, keep track of industry updates, find information or be inspired.

Managing contacts – LinkedIn can prevent professional contacts from trying to connect with you on personal social media.

There's a time and a place for everything, and LinkedIn allows you to share updates, contribute to conversations and highlight your professional endeavours without the distraction of your personal life, which you might not want to share with colleagues or clients.

Staying tech savvy – Having a LinkedIn presence shows that you're up to date with social media.

If you're not active on LinkedIn, you're giving the impression to clients and coworkers that you're behind the times and reluctant to use modern business tools and applications.

Exposure – Not just for yourself, but for your business too.

Potential clients can see your work on their timelines and share this with their own connections. Posting online can have the same effect as a billboard on a busy street – if not even more of an effect.

Credibility – A LinkedIn profile represents you as a professional, and backs up your expertise.

It can make or break another professional's opinion of you, and often people will look at your LinkedIn to see who has worked with and recommended you. You can ask former employers, professors or colleagues to leave a reference or endorsement on your profile. Therefore, when an opportunity comes knocking you have all of your references at hand, and a quick read of your LinkedIn profile can assure your merit and credibility.

---

With all of these benefits, it's hard to see why you wouldn't want a LinkedIn profile. Contact the Proactive team today to set up your personal or company profile.