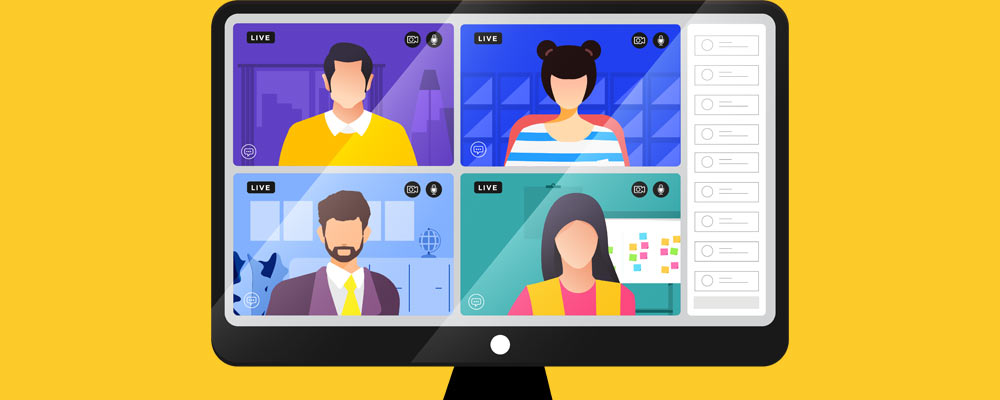 Millions of us are using Zoom to video-conference while working from home. And many have discovered a setting that changes your video background from the room behind you to, well, anything you choose.
Proactive can now offer custom-designed background solutions for your next video conference. We will email your new background image, and in just a few clicks you can replace all manner of household distractions with your own branded background.
To change your Zoom background on the desktop app:
In the Zoom app, click your profile in the top right corner, and click Settings.

On the menu to the left, click Virtual Background.

You'll see a few default background images provided by Zoom. To upload your own image, click the + icon beside the words "Choose Virtual Background". A box will pop up enabling you to upload an image from your computer. Locate and click on the image you want: it will appear alongside the default images as an option to choose from.

To remove any uploaded images, click the X in their top left corner.
Proactive will guide you through the process of installing and using your customised background. Here are a few general pointers:
Customised backgrounds work best when their colour and brightness contrast well with those of the person in the foreground, so if your hair and clothing are light in colour, choose a darker background, and vice versa.

Strong or variable light from a window or room light can have an effect on a background image, so it's best if your room is bright (but not too bright) and evenly lit.

If there is a lot of movement on your side during a call, your callers may notice temporary breaks in the background.
Contact us to find out more.