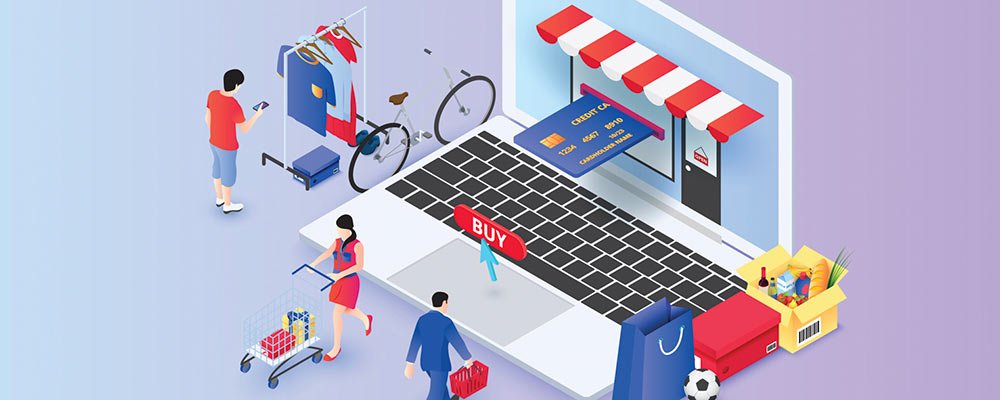 In recent weeks a great number of companies – large and small – have been forced to re-examine their relationship with the online aspect of their business. For many, it may have been a "nice to have" feature, underused and not fully understood. For others, it was an inevitable necessity that they may have been reluctant to engage in, for many reasons. One of these reasons may have been the worry that building and managing websites cost time, money and human resources.
One thing the recent restrictions in physical contact has shown is the outright necessity for a meaningful online presence for most – if not all – businesses, if they are to survive and thrive in challenging circumstances.
To address this, the state has announced two major schemes to help companies address any gaps in their online presence. 
Local Enterprise Office: Trading Online Voucher Scheme
For companies with up to 10 employees, including sole traders, the Local Enterprise Offices (LEOs) are offering a Trading Online Voucher to enable these smaller businesses across all industries to develop strategies in response to the current crisis.
This is worth up to €2,500 in third party consultancy costs. Qualifying applications will be processed and assessed on the basis of their receipt by the LEO to such time as the fund is exhausted or on September 27th 2020, whichever is earlier.
See here for application and eligibility details.
Enterprise Ireland: COVID-19 Online Retail Scheme
For Irish-owned companies with 10 or more employees (on or before 29 February 2020) with a retail outlet and existing online presence, the Department of Business, Enterprise and Innovation (DBEI) has proposed this scheme to address the urgent need for retail companies to achieve a step change in digital capability.
This is a competitive fund which will be administered by Enterprise Ireland on behalf of DBEI with a total fund size of €2 million.
The Covid-19 Online Retail Scheme is complementary to the Online Trading Voucher provided by Local Enterprise Offices for companies with less than 10 employees.
The maximum grant available is €40,000. Successful applicants will be awarded funding to support a maximum of 80% of the project costs. The minimum grant amount payable is €10,000.
Costs which successful companies will be eligible to claim for include: salary costs and consultancy fees to develop a digital strategy, enhance the company's website or to provide training.
The final date for companies to submit an application is 3.00 pm on Wednesday, May 27th 2020.
Full details of the application process and eligibility rules will be published on the EI website here.
To fully appraise companies of the application process and the key issues to be addressed in an application, Enterprise Ireland hosted a webinar:
Slides from COVID-19 Webinar on 17th April 2020 are available to view here. [pdf format]
For any queries on the application process, e-mail: retail@enterprise-ireland.com
The team at Proactive Design + Marketing are proven experts in digital strategy; we can help you explore funding opportunities and design a creative, smart digital marketing plan to best suit your needs. If you feel your business would benefit from this expertise, get in touch today to see what we can do for you: hello@proactive.ie