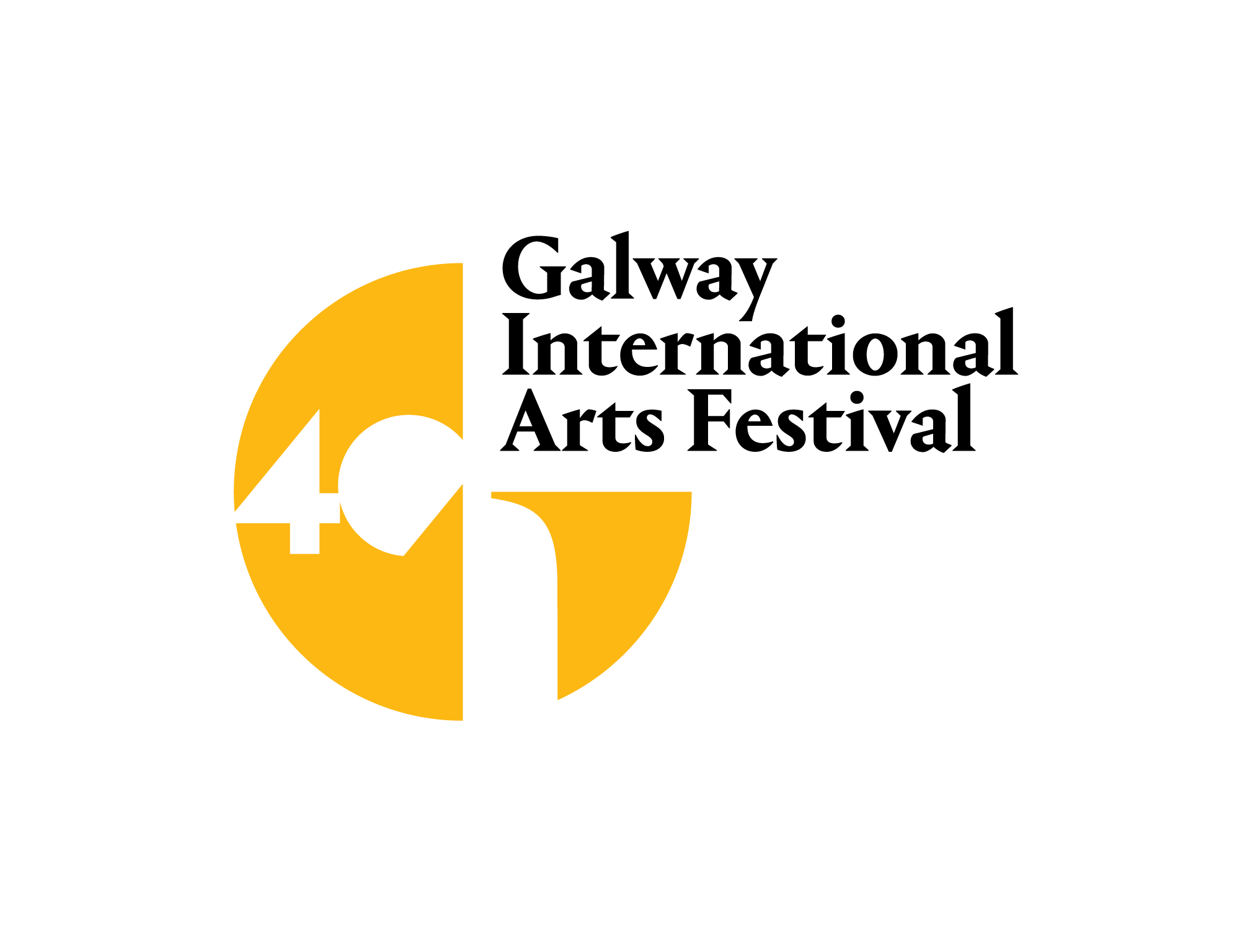 This year marks the 40th anniversary of The Galway International Arts Festival.
About the Arts Festival
The festival has taken place each July in Galway City since 1978 and has played a major role in placing Galway on the map both as a city of culture for the arts and as a tourist attraction along the Wild Atlantic Way. In 2016, over 200 events took place in 26 venues across the city. The festival lasts 14 days and attracts over 200,000 people to the events.
President Michael D. Higgins said the "…festival has become a key event on Ireland's cultural calendar and is now recognised as one of Europe's leading international arts festivals."
The Galway International Arts Festival Mission
"Our mission is to be a 21st Century Pilgrimage that delivers a world-class festival experience and is an artistic leader in the presentation and origination of work."
This year's line-up
This year's event calendar features musical performances in the Absolut Big Top from Passenger, The Beach Boys legend Brian Wilson who will present Pet Sounds in its entirety for the last time, Jenny Greene and the RTE Concert Orchestra, Irish singer/songwriter Gavin James, The Coronas and Ladysmith Black Mambazo.
The street programme includes extraordinary sights from Oliver Grossetete who presented The People Build last weekend. You may have seen the Cardboard Castle in Eyre Square and agree it was very impressive. Transe Express also brought Chariot of the Sea to brighten up the streets of Galway.
The festival also presents four world premiere theatre productions including Woyzeck in Winter, Tristan & Yseult by Kneehigh, and Druid will present Crestfall.
Throwback to the 21st Anniversary Party
Here is a throwback to 1998. This is the first CGI poster the Galway Arts Festival ever had. Proudly designed by Proactive for the festival's 21st Anniversary, 19 years ago.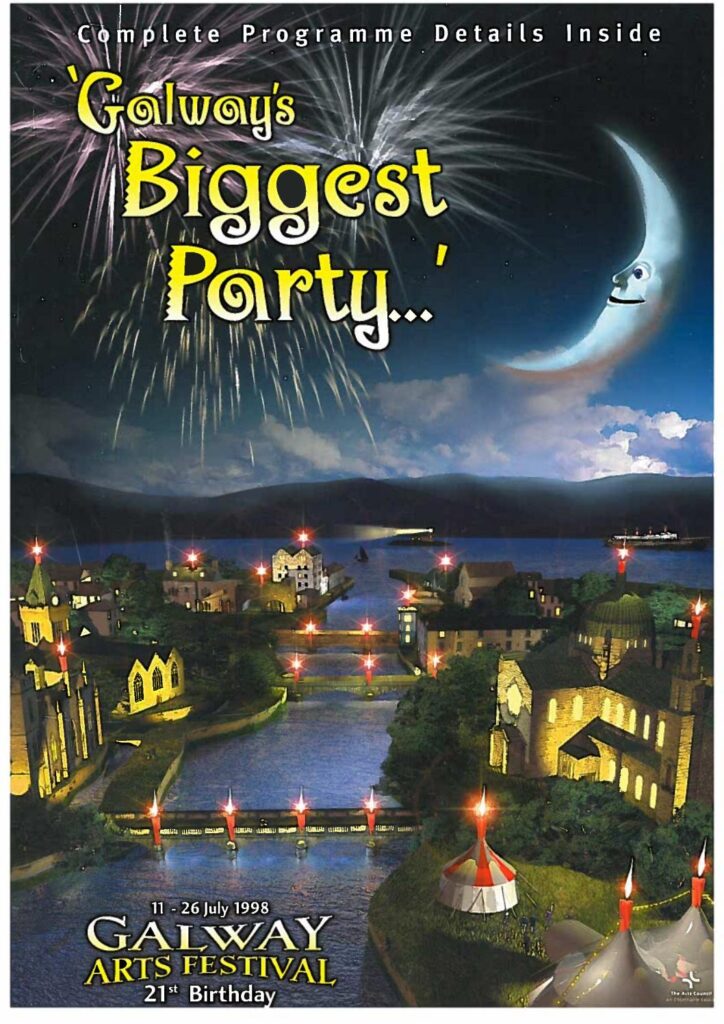 ---
Share this:
[apss_share networks='facebook, twitter, linkedin]