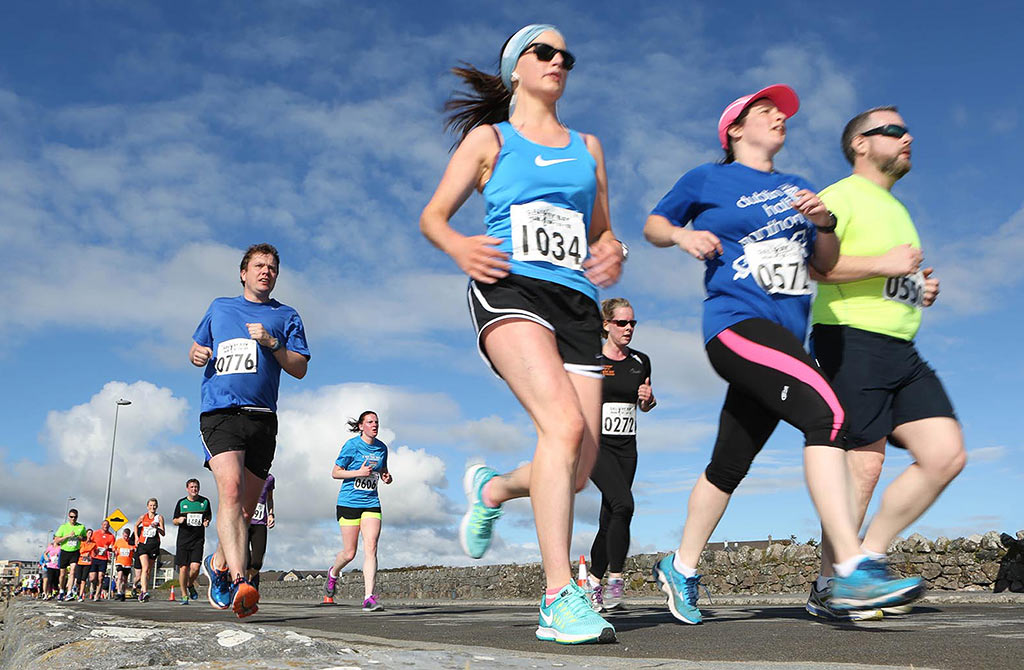 Run Galway Bay is a 10k, half-marathon and full-marathon event that takes place in the scenic city of Galway. Starting and finishing at Nimmo's Pier, the course takes all participants out along the Salthill Promenade. Each year, the event attracts over 3,500 participants from all over the world.
Promote sponsors as partial fulfillment of sponsorship agreement and with the aim of attracting new sponsors for 2018.
STRATEGY
1. Communicate images and branding via social media channels.
2. Create unique, quirky content.
3. Make sure participants are aware of the sponsors.
OBJECTIVES
Create awareness of sponsors via the event social channels and video.
TACTICS
Persona: Create personas for the identified target markets.
Elite runners: Competitive athletes who will participate with the goal of placing or obtaining a personal-best time.
People who enjoy running: Individuals or groups who enjoy running to live a healthy lifestyle but aren't overly concerned with their time.
Charity participants: Individuals or groups who usually wouldn't participate in an event like this but are doing so to raise money for a charity.
Tone: Fun, energetic and thankful to the sponsors for coming on board.
Content: Video posts in the style of GIFs or animations under 10 seconds. The post will tag the sponsor and let participants know exactly what the sponsor will be providing for them.
Page views increased by
89%
Followers gained (1 month):
324
Lucozade and Highland Spring have already signed on for the 2018 event.