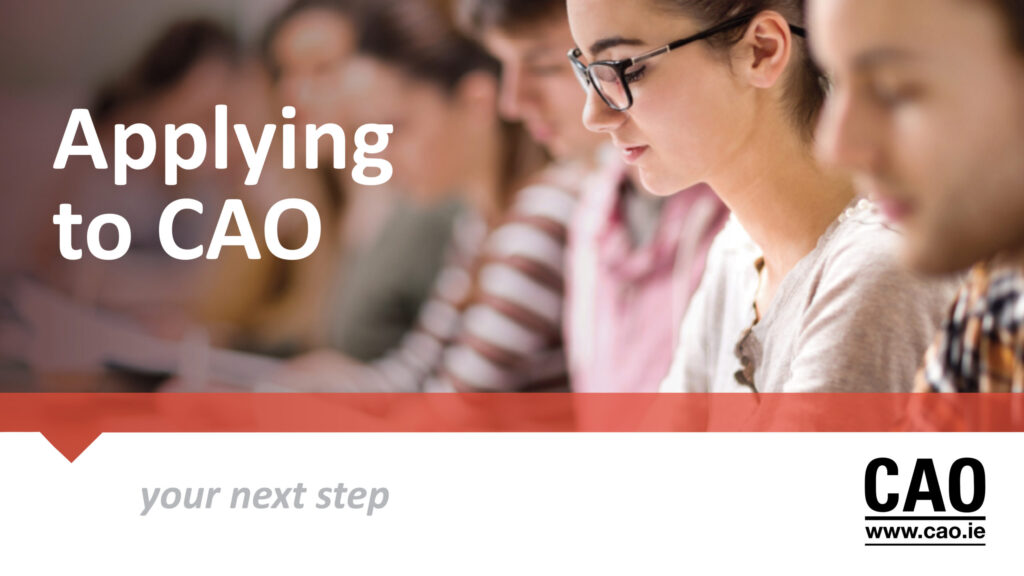 The CAO change of mind deadline is this Sunday, and the Proactive team are delighted to have been involved in making the process of applying to third level education more user-friendly. 
The Central Application Office (CAO) is the national body which processes applications for admission to Higher Education Institutions. It is where budding students apply for where they have chosen to go and what they have chosen to study, in the hopes that they will get their first pick.
Following a tender selection, Proactive's work with the CAO involved a brand-building exercise to enhance the CAO's corporate identity and provide more user friendly and applicant focused materials for its many target audiences.
Initial work included recommendations and revisions to the CAO brand, along with recommendations for a consistent branding style for presentations, user guides, newsletters and stationary. Strong visual concepts and infographics were developed that can be applied to all future promotional materials such as advertisements, posters, leaflets, website and social communications. We also designed the 2019 CAO Handbook and Strategic Plans 2018-2023.
Considerations when designing report and user guides took into account that editable versions were to be provided to the Office following sign off, allowing each new application season to be developed in house by CAO staff. The result of this strategic and brand planning project will build a compelling, distinctive brand for the CAO over the long term and has resulted in more engaging and professional designs for future communication materials.
The closing date for CAO decisions is this Sunday July 1st at 17:15. With some still undecided on where and what to study, the Proactive team sends all our best wishes to prospective students over the next few days.